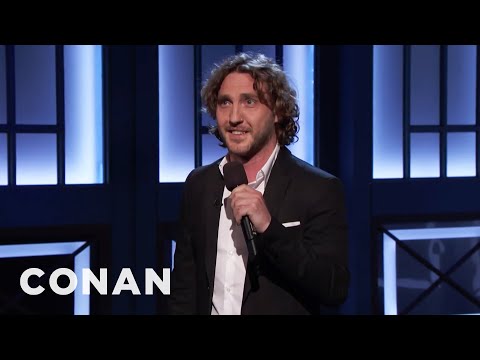 Seann Walsh makes his Conan debut
Seann Walsh made his stand-up debut on Conan O'Brien's US talk show last night.
The comedian spoke of the early days of internet piracy, saying he was jealous of young people who don't know the pain of waiting a week for X-Men: 2 to download on Limewire – a thought that struck a cord with the studio audience.
Conan is the longest-serving late-night host on American TV. His show attracts a modest 650,000 viewers to the TBS network, but has a big digital footprint, with 5.5 million subscribers to his YouTube channel.
Published: 6 Feb 2018
What do you think?