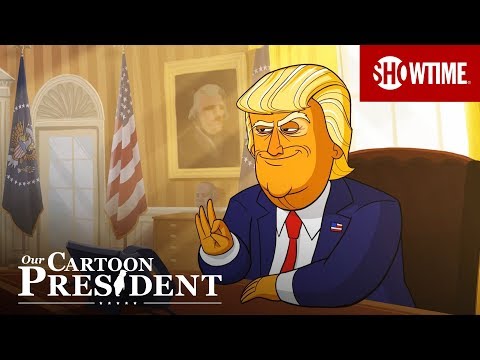 Our Cartoon President
US broadcaster Showtime has released the official trailer for the new animated series Our Cartoon President,
The show is a spin-off from The Late Show With Stephen Colbert, who is one of the executive producers on the show.
The half-hour animation launches on February 11 and over then episodes tries to parody the insanity of the real Trump Presidency with a behind-the-scenes look at life in the White House featuring his family, advisers and key political figures.
Here's the trailer:
Published: 7 Jan 2018
What do you think?