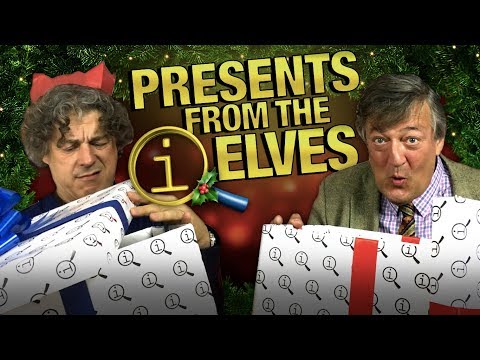 Stephen Fry and Alan Davies reunite
Stephen Fry has reunited with Alan Davies for the first time since he left the QI hot seat.
The pair feature in a new video in which they unwrap their Christmas presents from the QI elves.
It's a promo for the released of all the episodes of the A-M series of QI – the ones hosted by Fry – as four DVD boxed sets.
In the film, Fry receives exquisite gifts include the DVDs, while Davies gets cheap tat:
 Heres' the advert:
Published: 1 Dec 2017
Recent Videos
What do you think?