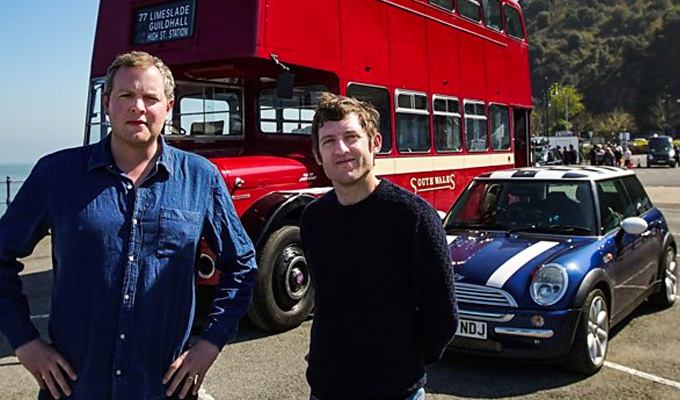 Miles Jupp and Elis James tour Wales
The BBC has released some clips from the new travel series in which Elis James shows Miles Jupp around Wales.
Englishman Jupp has moved to Monmouthshire and he says: 'I'm hungry. I want to know more. I want to see more I want to feel more.
Welshman James replies: 'Well guess who your ideal guide is?
'My ideal guide would be Rhod Gilbert,' deadpans Jupp.
'He's unavailable,' James responds. Guess who's available!'
James and Jupp is on BBC Two in Wales at 7pm on Sunday.
Here's a trailer:
Here they go seeking the red kite:
Here they take a  detour off the A470 for a brief stop in Caersws, where they discover something unusual:
Published: 18 Oct 2017
What do you think?