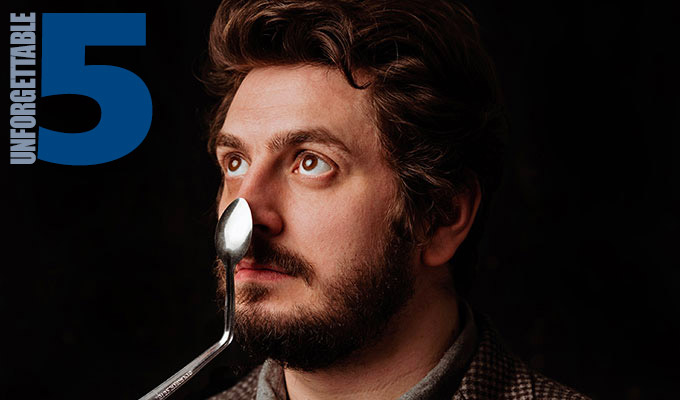 'I'm amazed we got out of there alive'
First gig
I'm very prone to acting without thinking and doing my first gig at a So You Think You're Funny? heat in Bristol is proof of that.
Somehow, despite opening with a joke about fucking my own mum and 60 per cent of my set being just me reading 50 Shades Of Grey in the voice of Alan Partridge, I didn't progress to the semi-finals. Their loss.
Worst heckler
Thankfully, I have a video of this one. Up The Creek, earlier this year - pretty self-explanatory.
Most unusual location
When I was still living in Bristol, a mate and I were invited to be the 'entertainment' at a medieval themed wedding in the Forest Of Dean.
They assured us we'd be fed, watered and paid. The only watering was the pissing rain and payment came in the form of feeling like Louis Theroux visiting Summerisle. Awful. Amazed we got out of there alive.
Best gig as a punter
Lee Evans doing a 4.5-hour work in progress from notes at the Theatre Royal Bath. I was about 19 at the time. I went with my younger brother and sister and its still the best gig of any kind any of us have ever been to. A masterclass.
I knew right there and then that I wanted to be a comic, but it took me five years to stop being a square.
Least welcome post-show comment
'Have you ever thought about not calling them cunts?' - my mum's boyfriend Barney. EVERY. SINGLE. TIME.
• George Rigden: Spooning with Uri is on at Just the Tonic at The Caves at 18:15
Published: 12 Aug 2019
What do you think?