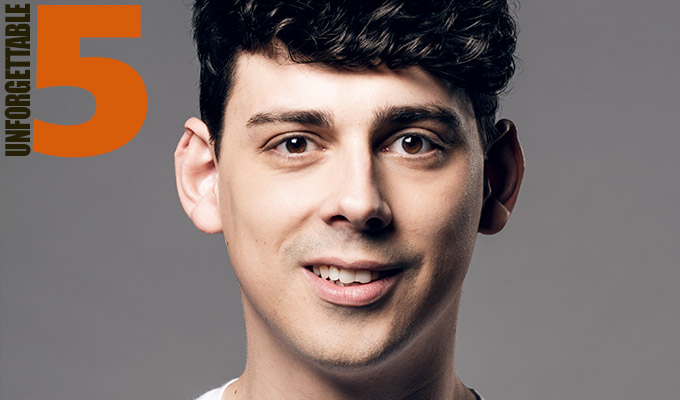 'A man threw his prosthetic arm at me'
First gig
My first gig was November 5, 2009 at the student union at Oxford Brookes. It felt like there were 300 people in the audience, but in hindsight it was probably about 40.
Gig that changed my life
I did a two-hander with the wonderful and endlessly hilarious Angela Barnes in 2012. A commissioner from ITV2 came to watch us - with neither of us knowing - and it was off the back of that gig that I was asked to go in and screen test for The Xtra Factor, my first TV gig.
Strangest audience member
My Dad. Always my own Dad. He comes to see my solo shows and loves to heckle me. For the audience it's always the best part of the show.
On my last tour, at the London show I asked the audience if anyone had read 50 Shades of Grey, I mentioned my mum was in and I was thrilled she hadn't cheered saying she'd read it.
My Dad stood up and said: 'She doesn't need to read it, son, because she is FUCKING LIVING IT.' I think my agent tried to sign him.
Best heckler
A man threw his prosthetic arm at me while I was on stage. I picked up this half-arm, confused, and asked who it was and he stuck his stump in the air and
Least welcome post-show comment
My 2017 Chortle review. It was pretty brutal. But luckily only every single comedian reads Chortle during Edinburgh so I think my peers missed it...
• Matt Richardson is performing his show Imposter at Just the Tonic, The Tron at 9pm during the Edinburgh Fringe.
Published: 17 Aug 2019
What do you think?