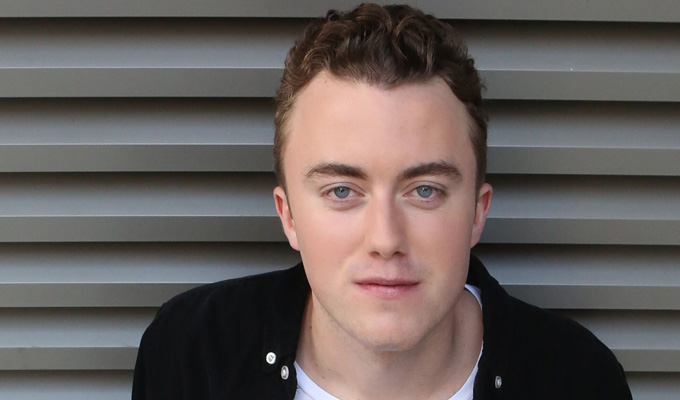 Kevin Hart's Netflix recording was tense...
Comic Tom Lucy has announced his first short tour, having previously supported the likes of Kevin Bridges and Michael McIntyre – stablemates at the Off The Kerb agency. Here he shares his five most memorable gigs.
First gig
The first time I ever did stand-up was at my school, weirdly. We had a school concert every Friday lunchtime and I signed up to do stand-up comedy. I was 16 and wrote a seven-minute set about the school and the teachers and absolutely crushed it. Probably still one of the best gigs I've ever done.
The headmaster then asked if I would like to do it every Friday so that's what I did. I wrote a new set about the school and performed it every week. Looking back, it's an unusual start in the business.
My first proper gig, in front of complete strangers, was The Oxford pub in Kentish Town, North London, and it went fine. Not great. Not awful. It's always easier to perform jokes about teachers in front of an audience full of their students.
Gig that taught me the biggest lesson
I've been very lucky to work with some amazing comedians on tour. People like Kevin Bridges, Jack Whitehall and Michael McIntyre. These are comics that I look up to enormously so to get to tour with them and watch them work close-up has been invaluable.
I think the main thing I learned from all of them was just how hard you need to work to be that good. You really need to pour over every word of your material and gig all the time to get to that level.
Watching how those guys would dissect a gig after was something I'd never seen before. I would just come off stage and either say 'that was good' or 'that was bad' but these guys analyse every aspect of it and it shows in their work. So that was a big lesson for me.
Worst heckler
A man shouting 'fag' at me constantly during a gig once was pretty hard to deal with. There comes a point when there's nothing you can do really. In general, I think hecklers are a bad thing for stand-up. It's very rare that a heckle will make the show better.
Weirdest gig as a punter
I went to see Kevin Hart record his Netflix special last year and that was quite a weird evening. The show was really good, I thought, but being there when they were filming such a big thing made it feel a little tense.
There were something like 26 cameras in the room and a warm-up man making the audience go wild on cue. I think trying to force reactions from a British audience is not the best idea - particularly London, where audiences don't really like to be told what to do.
Least welcome post-show comment
I remember being in Manchester at The Comedy Store in the bar after the gig once and this lady came up to me and the other two comics and just rated us in front of us. She just pointed at each one of us and went, '1, 2, 3', and then walked off. I was number 2 which I was happy with.
• Click here for Tom Lucy's Reluctant Millennial tour dates.
Published: 10 Apr 2019
What do you think?