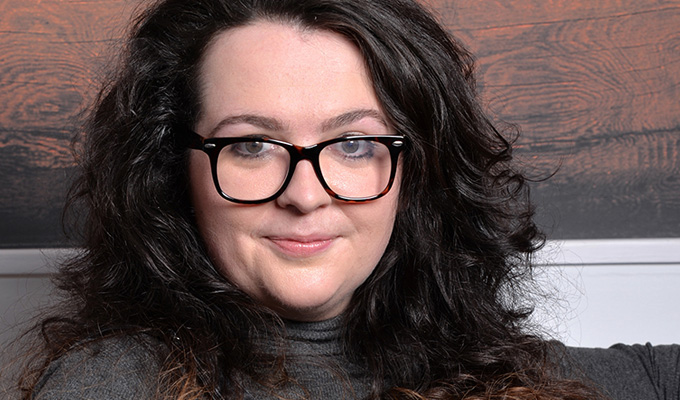 I'm not judged by the same standards as male comics
First gig
The Crow Tavern in Bishopbriggs. I have two separate comedy careers, the one which spanned from when I was 11-14 and this one… which is my adult one.
The Crow Tavern was my first gig as an adult comedian. I was nervous as hell and I cried the whole way there, My best friend came with me and her job was to wave my phone after five minutes to let me know I was done. She forgot, I did 15 minutes, I just kept talking (something you should never do).
I did material I will never do again, material about how Alan Hansen is secretly an Alsatian dog… I just said everything I thought might be a bit funny and didn't breathe in-between. It was daunting, it was terrifying and I remember as soon as it was done I stood outside and just jack-knifed forward – my whole body hurt from the fear and stress.
I loved it, they paid me despite it being an open-spot… I couldn't wait to do it all again… back pain, tears, stress and all.
Worst gig
My worst gig was my second gig, I was coming off the high of the Crow Tavern, which had been so supportive and generous and walked into a hotel gig. Curry and comedy for a tenner.
When I got there it appeared that someone had counterfeited tickets and the room had been oversold, there wasn't enough curry for all the people, they were angry and I was timid and nobody laughed at my jokes and rather than persevere I fled after five minutes.
What was worse, my mum was there, it was her first time seeing me 'do comedy' and I had failed, it was horrible. I hated it.
Least welcome comment after a show
it feels almost cliched to say it, but the least welcome post gig comment is always something along the lines of: 'I don't like women comics but you're good.'
I recognise that for that person, this is their truth so I shouldn't have a go. But it's still vexing, it's still grating to know that your creation, that bit of yourself that you've ripped out and are displaying for a room of people isn't being judged to the same standard as your male counterparts.
I often wonder if I was a man would people accept I was funny from the get-go? Would I not have to work as hard in those first three minutes to 'get them on-side'?
Comments like that leave me wondering, but I never say anything mean back, I always say 'Thank you' and move on. I think the best way to combat that kind of thinking is to be better, that person won't say that to another female comedian cause it won't be true any more… they do like a woman comic, they like me.
Best gig
I had been doing comedy for just under three years, and I'd had good gigs, never outstanding but always solid and good gigs with a few duds thrown in.
There's a gig in Aberdeen called Breakneck Comedy at the Blue Lamp, I'd done it once before and it hadn't gone well. I'd been annoyed because the club owner had said something along the lines of 'we couldn't get your mum so we booked you' (mum's comedian Janey Godley) and it was just difficult. Not a death but not easy.
As a result, I didn't want to go back, the journey from Glasgow was too long especially for one gig. I got a job hosting Sing-a-longa Frozen, a hit theatre show built around the Disney movie, and we got a two-day run in Aberdeen. I decided since I was there I would double up.
My Frozen tour manager, her mum, the princesses from the show all decided to make a night of it and come along. I was bricking it; the only thing worse than dying is dying in front of your non-comedy work friends.
But it was amazing, every joke landed, people were screaming and cheering and standing and roaring it was the greatest gig of my life… I don't know why or how but it just all clicked into place and for the first time I felt like I could be great.
Strangest audience member
Strange in the nicest possible way, there is a man called Colin, he is from Arbroath and he loves comedy and he pops up at my gigs at the oddest times and places.
He loves roast beef sandwiches and rarely laughs, and he's one of those people who sit in the front row, arms folded, just absorbing it all. He's well known in the comedy world, Colin who sits in the front row and rarely laughs… but always has something kind to say on Facebook after the gig. Strange but not a stranger, and a lovely fixture in Scottish comedy.
His Facebook profile picture is of him sitting in the front row of a comedy show, kind of smiling.
• Ashley Storrie: Morning Glory; Laughing Horse @ The Counting House, 18:45
Published: 6 Aug 2017
What do you think?