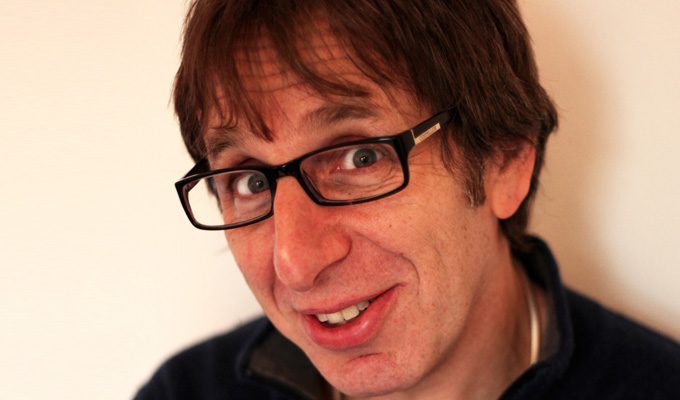 'They looked at me as if I'd taken a dump on stage'
First gig
The Comedy Cafe: August 14, 1991. I was on with, among others, Tim Vine and Mandy Knight. I got almost no laughs, the whole right side of my body was shaking and my mouth was really dry. It was the first time I'd ever stepped on a stage and there was a moment when I suddenly thought: 'Why is everyone looking at me? But I'm very much looking forward to my second gig.'
Worst gig
There are far too many of these to mention but I think a corporate gig I did for gardening equipment manufacturers has to be close to the top (bottom) of the list.
I was following an Elvis impersonator. I walked on and said: 'If Snoop Doggy Dogg did some gardening, would he use a hoe.' They looked at me like I'd just taken a dump on the stage and then they carried on their conversations.
I had to carry on for 30 minutes, which felt like a week. I walked off and no one reacted in any way. I wasn't asked back
Best heckler
There was a couple that used to regularly go down to the Comedy Store in London. They were both overweight. We had, I think, my favourite ever exchange. I was MCing the gig
Me: (to the man) What do you do?
Man I'm a cake taster.
[Gets a big laugh from the audience.]
Me: Very funny. That's 1-0 to you. This is not over.
In the second half of the show, I'm doing a routine which contains the line: 'If someone told you not to go round for dinner, you wouldn't go round for dinner.' I then looked at the man and said: 'Well, you might.'
Everybody – including him – laughed.
Me: That's 1-1. We should do penalties (I think there was a football tournament at the time). Or maybe a running race.
[Big laugh from the audience]
Man's wife: You'd win by a nose.
Bought the house down.
She looked happy but terrified of my reaction, but I said: 'Don't apologise. Sometimes, you have to show a little humility. Take it on the chin.'
And I thought '…or in your case chins'. But I didn't say it because there's no need to always win.
Most unusual location
I did a gig on the London Eye. That was a bit weird but I think the weirdest was one recently that I did in virtual reality. It was odd in every way.
Most exotic gig
I'm not sure exotic is exactly the right word but gigging on the back of a flatbed truck to 2,000 squaddies in the desert in Afghanistan is definitely up there. I think any of the comics who've done these trips would tell you the same thing
• Ian Stone is one of the Comedy Bigmouths, a topical series which starts on My5 at 10pm tonight.
Published: 31 Mar 2017
What do you think?