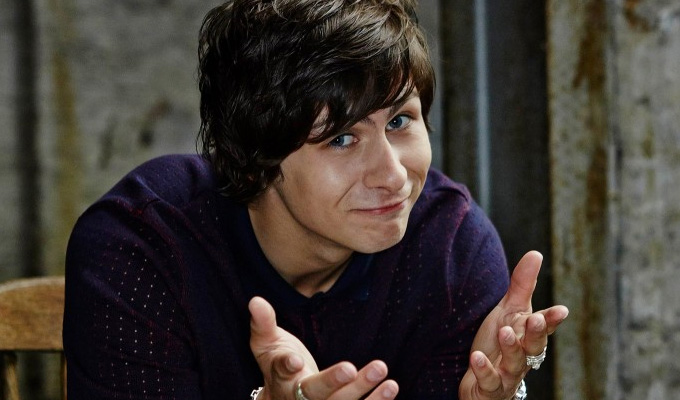 'I performed on a yacht for Kim Kardashian'
1. First gig
I was 16. The gig was a women's tennis club dinner, which meant 35 drunk women and me! I was booked to perform close-up magic around the tables during the meal. I was so nervous and remember walking in wearing my first ever suit, the pockets bulging with every magic trick I'd ever learned. I opened the door and all of the women turned to look at me and one yelled, 'The stripper's arrived!' It was definitely a baptism of fire!!
2. Most memorable gig
Being flown over to Cannes to perform on a yacht for Kim Kardashian. I literally flew in, did the gig, stayed up all night and got the first flight home. It was a pretty awesome 24 hours.
3. Best gig as a punter
Reading university comedy nights. When I was a student my uni used to have a comedy night every Tuesday. It was £2 to get in and £5 for a pitcher of beer (who can argue with that?). These nights were great because they exposed me to a lot of live comedy for the first time. Also
the standard was really high as Reading is so close to London they were able to book great acts that either needed to work in new material or were passing through on the Jongleurs tour.
4. Worst heckler
Before performing on stage, I spent years doing close up magic. So basically, I'd get booked to go to parties to politely interrupt people and show them magic. Some people just don't want to see magic and will tell you in a number of blunt ways! The most common being: 'Oh you're the magician… why don't you disappear?' or once at a Christmas party in Telford I had the less subtle version: 'Oh you're the magician… fuck off!'
But the best ever came from a woman when I was working in TGI Friday's. 'It's pointless you showing me magic because I've seen the best magicians in South America!' Well how do I compete with that?
5. Least welcome post-show comment
There are always people that want to know how tricks are done. After a show, instead of leaving, two guys went straight up to the stage and starting going through all of my props. I had to tell them that wasn't a cool thing to do.
• Ben Hanlin: Trickhead is on at the Pleasance Dome at 20:30
Published: 26 Aug 2016
What do you think?