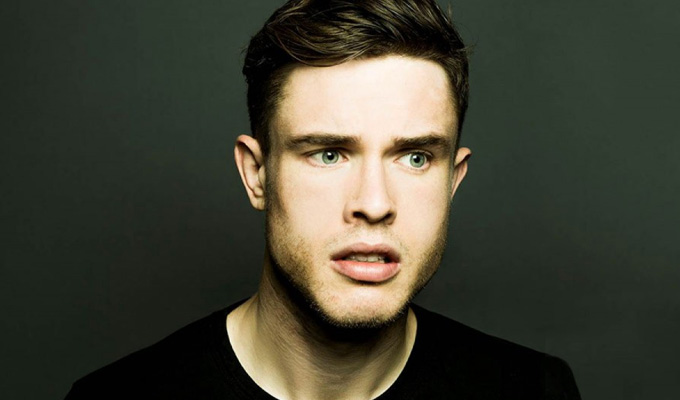 I saw Louis CK, Chris Rock and Marc Maron all at one club gig
First gig
It was a heat of So You Think You're Funny? at the Watershed in Wimbledon. I naively assumed that new act competitions were for people who had never done it before, rather than people who had been going for a year, honed a persona and had laid out a 17-year career plan.
I think I had a bit about how we should replace bras with live birds that gripped the ladies nipple and hovered at the required height. (That bit didn't make it to my second gig.) I don't remember what the audience reaction was, just the sound of my own heart in my ears.
Micky Flanagan was compering, Matthew Crosby was on and Richard Herring was in the audience. I'm sure they all remember that night vividly as the gig they witnessed the birth of a comedy legend. Somehow I got through, before flaming out in the semi-final (the aforementioned second gig.)
Third gig
The inevitable fall from grace. After two 'successful' gigs, I swaggered into another competition, the short-lived Jongleurs Student Comedian of the Year sponsored by Samsung. It remains to this day the purest death I have ever had. Rather than being a complete bill of competition entrants, they decided the best way to conduct the competition was to simply put two comics competing against each other in the middle section of a pro bill at Jongleurs, in this case Leeds.
I strutted on, and, as normal, went into my material about how I thought that Daz washing powder sponsored the KKK. The reaction almost couldn't be classed as silence, because it was so silent you could almost hear it. The crushing absence of noise.
Luckily, about ten friends were there, some of whom have never seen me do comedy since, so that's probably what they assume I still do. Afterwards we went to a nightclub where Paddy McGuinness was doing a personal appearance. He ripped it.
Best gig as a punter
From recent memory, probably a gig in February this year at the LA Comedy Store. Yeah, that's right, LA. I was in LA. Why, you ask? Well, I can't tell you - it's top secret. (Hey Steve from Chortle - there isn't really a secret so don't put that in the news. I was just in LA, but there's no reason I shouldn't make it sound like something mind-blowing was happening is there? Anyway, edit this bit out yeah?)
So, I was having some time off from the secret project and saw that Louis CK was doing some new material shows at the Comedy Store. That's the sort of thing that happens in America; brilliant comedians just drop in to gigs. The closest thing you'll get to anything that exciting in this country is turning up to a gig and discovering I've dropped out.
So that was good enough - one of the best in the world doing a new 40 minutes at one of the finest rooms for comedy anywhere. As it turned out, the bill also featured Marc Maron and Chris Rock, who was testing his Oscars monologue for the next night. After the comedy had wrapped up, I saw Tom Morello from Rage Against the Machine just milling about in the club. I squealed and my dick flew clean off my body.
Gig with the furthest away audience
Jamie Oliver's Food Feastival, Clapham Common, main stage. Stage time: 11.40am. Festival gates opened: 11.30 am. I performed to a few families as they entered the festival approximately 1.5 miles from me. All I could do was call them forward one by one, attempt banter, and then send them back with the promise that they would send someone else forward.
As each one approached it looked like the scene in Lawrence of Arabia. It took so long for each person to come forward that by the time I had asked for about four people's names, my time was up. Although, not before Ray Peacock arrived, saw what was happening and marched straight onto the stage, right up to my face and asked me what I was doing. Never has an isolated and normal conversation between friends been projected onto such a big screen.
Coldest gig
Blackpool North Pier, December 2012. This was the final night of Greg Davies's Back Of My Mum's Head tour, which I was lucky enough to be the support act for. Even if someone asked me what Blackpool was like in August during a heatwave whilst everything was on fire, I'd still hazard a guess at 'cold'.
This gig was in December, in the theatre at the end of the North Pier with battering wind and rain and hail outside. The theatre had been specially opened for the gig out of season, but the budget didn't stretch to turning the heating on. All this combined meant I had to perform in a parka, occasionally with the hood up.
There had also been a problem with the ticketing system meaning the audience had been queuing OUTSIDE for an hour and we were late starting. None of this is great for a support act, but luckily they were nice people and the gig was fun. Either that or they had established as a group that laughter was the best way of staying warm and beating back the icy finger of the reaper.
This is the only time as a comedian I have been able to physically see how well a joke has gone by the clouds of breath piping out of the audience as they laughed. A fun novelty, but I was happy to return to comedy in non-Arctic conditions. Anyway, the weather can't have been that bad because I still managed to get along the pier in the interval to pick up my takeaway Nandos.
• Ed Gamble: Stampede is at the Gilded Balloon Counting House at 15:15.
Published: 7 Aug 2016
What do you think?