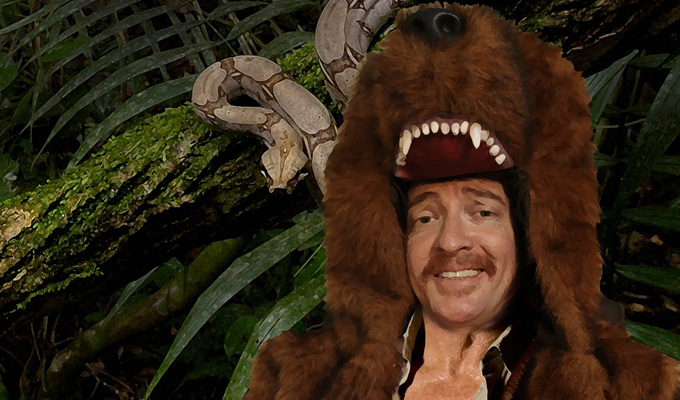 Rhys Darby: Mr Adventure
Show type: Tour
Starring: Rhys Darby
From the misty mountains of Rwanda to the eerie shores of Loch Ness, Rhys has attempted to see it all... Now he's back to tell you the stories.
Expect tales of awe from the summit of Mt Kilimanjaro, wild wonderment as he visits some of the biggest malls in the world and hilarious live reenactments of his cryptic discoveries in gun-toting Texas!
In 2012 Darby bought us the fantastical tale of what he thought would happen when the Mayan calendar runs out. Clearly the world did not end, so Rhys traverses mountains and explores the earth in an effort to show that life can still be a massive adventure bordering on the unbelievable. Often with the family in tow, he shows you don't need to be in the jungle or climbing mountains to find adventures in everyday life.
Upcoming Dates
Sorry. We have no upcoming listings for Rhys Darby: Mr Adventure.
Reviews
Mr Adventure is the closest Rhys Darby has come to straight stand-up for some time, putting his overt physicality and silly sound effects to the background in favour…
12/07/2014
This comic also appears in: