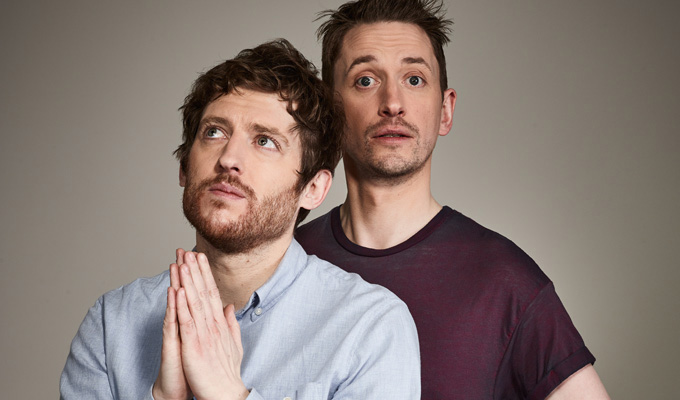 Hear Elis and John reading from their debut self-help book, which will see them deal with topics such as shame and Gorky's Zygotic Mynci.
Their Holy Vible book tour will see the pair give audiences a rare glimpse into the off-air world of commercial digital indie radio's most unproduceable presenters as the duo share stories about their experiences of working at Radio X.
Over the course of the evening Elis and John will explore human obsessions, and discover how they make us what we are, and though you may never have addressed a will to Brian May or cried watching Ronnie O' Sullivan make a 147, you'll have done something similar, and this hilarious pair will be on hand to tell you that you're not weird, we're all the same, so come on in and hear the vibe!
Upcoming Dates
Sorry. We have no upcoming listings for Elis James and John Robins - The Holy Vible Book Tour.
These comics also appear in: