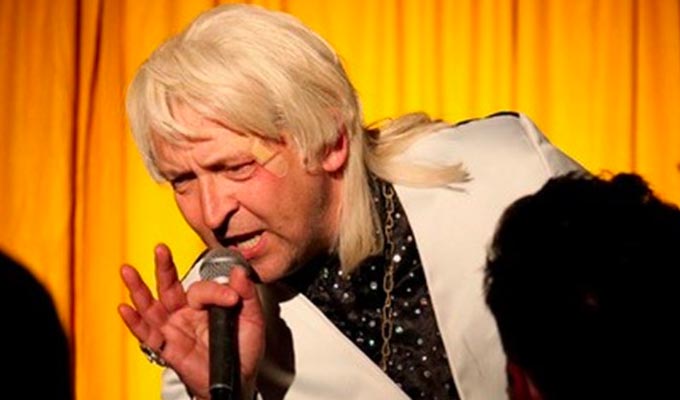 Clinton Baptiste: In The Paranormalist Returns
Show type: Tour
Starring: Clinton Baptiste
'Hundreds of years ago when man walked the planet he had no real means of communication. In time man developed a phenomena which has never been fully understood by the psychic community. This phenomena is…Clinton Baptiste'- Peter Kay (That Phenomena)
Join paranormal sensation Clinton Baptiste as he takes you on a hilarious yet touching journey through his life, out the other side and beyond the Celestial Curtains.
Clinton Baptiste is the hapless clairvoyant, medium and psychic from Peter Kay's Phoenix Nights. Now, some eighteen years after the show aired, he returns to conjure up his extraordinary powers for a new generation.
Clinton will give readings to the audience, offering advice from beyond the grave. He will predict your future, tell you about your past and all manner of spooky stuff an' that.
But more, he takes you through his demise, his comeback and finally…finally on this special night, he will attempt to pass over to The Other Side and return (before the venue want you all out)….with THE ANSWER!
Starring Alex Lowe, Clinton Baptiste is the copyright of Goodnight Vienna Productions
Upcoming Dates
Sorry. We have no upcoming listings for Clinton Baptiste: In The Paranormalist Returns.
Reviews
It would probably have taken a real clairvoyant to foresee a tour from Phoenix Nights medium Clinton Baptiste, 18 years after the single episode of the sitcom in…
23/09/2019
This comic also appears in: