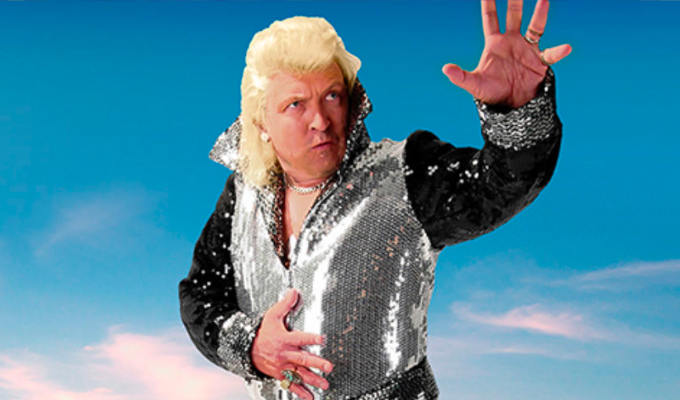 Clinton Baptiste is the hapless, unsubtle psychic from Peter Kay's Phoenix Nights.
Following his 2019-20 show The Paranormalist Returns, Clinton has taken a whirlwind tour of the US. Hear his tales of rubbing shoulders with the hippy dippy new-agers from La La Land and how he hits the big time in Vegas with his lavish psychic show.
For a while things couldn't be better. A new lease of life, new teeth, new hair and a buttock lift. (Both of them.) But a humbly spiritual man at heart, Clinton realises that sometimes all that glitters ain't gold and now returns to you, his beloved British audience to once again conjure up those pure selfless gifts he was born with.
For tonight, ladies and gentlemen, Clinton will all cast fame and fortune aside……and heal the world!
Upcoming Dates
Sorry. We have no upcoming listings for Clinton Baptiste Goes Stratospheric.
This comic also appears in: