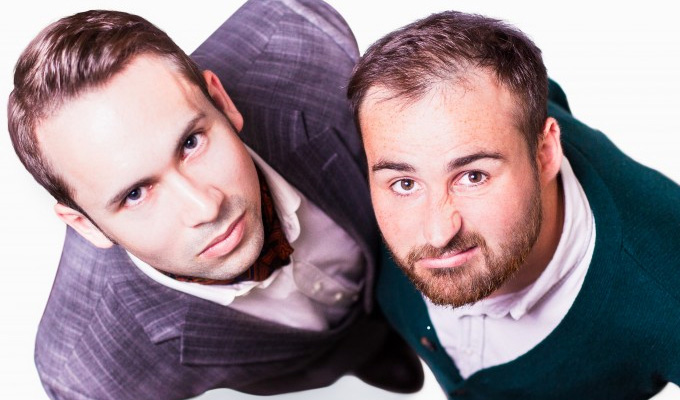 Max and Ivan: The End [Melbourne 2015]
Show type: Melbourne 2015
Starring: Max & Ivan
Welcome to Sudley-on-Sea. Take a look around. You don't have long. Seriously.
A guided tour of a small, sleepy English town, on the day of its destruction. Watch as news of the impending disaster spreads from the Sudley Gazette (circulation: 207) to the ears of elderly Lord Mayor Paul Philo (circulation: poor). As the end approaches, there are choices to be made…
Upcoming Dates
Sorry. We have no upcoming listings for Max and Ivan: The End [Melbourne 2015].
Reviews
Max and Ivan's latest narrative sketch show is based in the sleepy, set-in-its-ways town of Sudley-On-Sea, a Ukip stronghold if ever there was one.
20/04/2015
This comic also appears in: