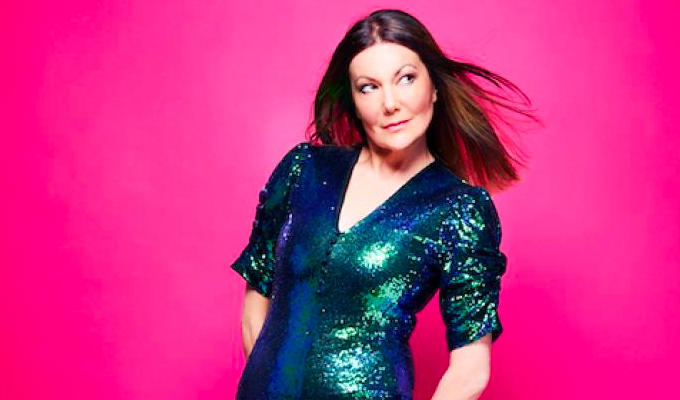 Fiona Allen: On The Run
Fiona Allen comes to the Fringe with quite some comedy pedigree. Even though Smack The Pony was just four years of her life two decades ago, its reputation endures.
Since then, she's been in soaps and dramas, but - until she started working up material for this Edinburgh debut - not stand-up. And history has taught us that actors turning their hand to stand-up rarely turns out well, given the distance is vast between pretending to be other people to a script and projecting a version of yourself in a more conversational setting.
Luckily, Allen has successfully made the jump. She seems at ease and natural, not some thespian playing the part of a comedian. When she talks about frustrations with her husband and three kids – the On The Run title referring to her need to get out of the house and away from them, driving her into the embrace of stand-up – it feels genuine.
Whether all the characters she encounters are real - the blunt-talking Bulgarian cleaner, the philosophical Australian hairdresser who talks in conveniently witty aphorisms – doesn't really matter; they fit in with a dramatis personae that also includes her Spanish mum, passive-aggressive parents at the schoolgates or the childbirth classes, and, unexpectedly, Rolf Harris, who used to live in the same village.
There are plenty of observational-style grumbles, too, from negotiating multi-storey car parks to the 8.30am scramble to get a GP appointment to the dubious joys of camping to unsolicited dick pics - which predictably ends with her considering how it would have been done in her, pre-smartphone day.
In fact, most of the material is workmanlike, solid rather than spectacular. Amusing descriptions of familiar complaints rather than a fresh way of thinking or incidents from her life retold with wry sarcasm. She doesn't delve too deep in a show that's a section of small stand-alone bits worked up in the clubs rather than a bigger artistic vision.
Consider Allen not a comedy star but an open spot of about a year's standing – as she really is – and it's a very assured, promising debut. But for a name comic who'll be taking this show on the road for a UK tour post-Fringe, it's OK, but a bit underwhelming. Set your expectations accordingly.

Thanks for reading. If you find Chortle's coverage of the comedy scene useful or interesting, please consider supporting us with a monthly or one-off ko-fi donation.
Any money you contribute will directly fund more reviews, interviews and features – the sort of in-depth coverage that is increasingly difficult to fund from ever-squeezed advertising income, but which we think the UK's vibrant comedy scene deserves.
Review date: 5 Aug 2023
Reviewed by: Steve Bennett
Reviewed at: Pleasance Courtyard