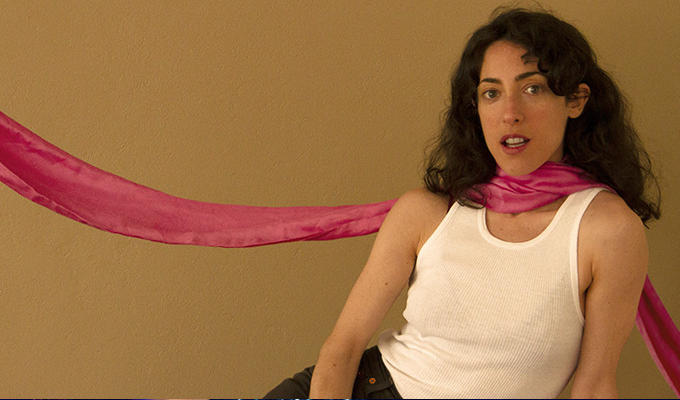 Hannah Camilleri: Lolly Bag
Hannah Camilleri is an extraordinary talent – there's no question about that, following this magnificently assured one-woman sketch show.
She disappears completely into every character she inhabits, each utterly different from the last. Laughs are skilfully drawn from the minutest of traits: a beautifully timed pause, a glance here, a small physical tic there.
It's a careful, nuanced performance each time – even in the more larger-than-life creations – yet Camilleri is comfortable enough in all of these skins to allow a little playful exchange with the audience, keeping things looser. It turns Lolly Bag into a proper comedy show rather than the detached showcase it could otherwise have been. For one scene, the audience provides all the sound effects, which feels pleasingly collaborative, even if we all know where the true genius lies.
Nothing displays her control like her opening character, a laconic car mechanic, perfectly well-observed and spurning clichéd jokes about the situation. Indeed, there are few obvious gags in any of the scripts, it's all about Camilleri's note-perfect performance.
She gets a welcoming laugh just from striding on stage with a short blonde wig, loose sweater and lanyard, as some in the audience are familiar with her shrill Year 8 teacher from previous shows. But the howls of recognition also reflect how she's tapped into a collective memory of schooldays, before the character reveals the depths of her ego with a song bidding farewell to Year 8.
We can all empathise, too, with the beguiling kid angling for her babysitter to give her a later bedtime, or the privileged woman boasting of the luck she's had in her super-comfortable life. Here the script is exaggerated, but Camilleri goes native with her English accent, impressive for the accuracy of a nondescript Home Counties brogue rather than picking a more obvious regional accent.
The pace is varied with quickies including parodies of 1930s Hollywood melodrama, a visual one-liner set in a shooting range and one in which Camilleri becomes a dog. She's so talented and versatile, why should she constrain herself to just the human species?
There's very little that doesn't spark joy here, while the phenomenal performance marks Camilleri out as a major star-in-waiting.
• Hannah Camilleri: Lolly Bag is on at Melbourne Town Hall at 6.30pm (5.30pm Sundays, no show Monday) until April 23.
Review date: 16 Apr 2023
Reviewed by: Steve Bennett
Reviewed at: Melbourne International Comedy Festival