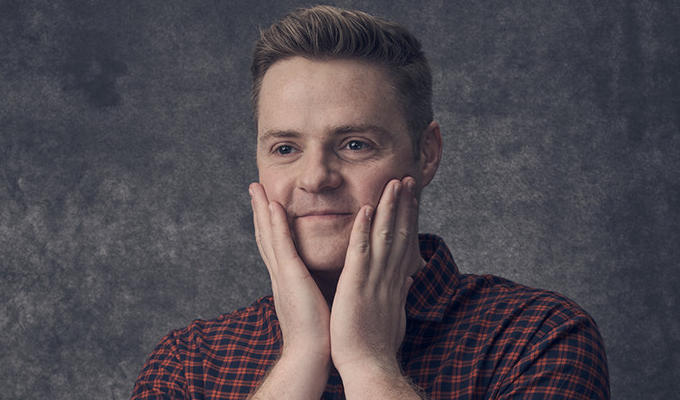 Tom Ballard: It Is I
Tom Ballard has long been at peak 'angry young man' when it comes to his political comedy. But his latest offering adds a more personal approach to his diatribes, softening the approach without diluting the passion with which he rails against what's wrong in society.
Much of the show has been inspired by his grandmother, who recently died at the age of 100. That sparks an uncompromisingly direct assessment of society's treatment of the elderly – and that means most of us – abandoning people to care homes that are loosely regulated as no one wants to pay attention.
Talking of caring for the frail and elderly, he has a bracingly vicious assault on Rupert Murdoch and his recent relationships, grimly but hilariously acting out what the nonagenarian's sex life must be like.
That Ballard's gran outlasted the Queen, despite not having the privilege of Lizzie's wealth and position, also triggers a no-holds-barred rant against the Monarchy and the inequity it engenders, as well as highlighting the absurdity of a modern nation being ruled from afar. He charges into the subject with gleeful disregard for the maxim about not speaking ill of the dead.
The abandon with which he steamrollers over sensibilities is joyous. He keeps pushing and pushing the line, losing a few of the audience with each vicious gag, before winning everyone back with his energy and charm – and the recognition that he's pushing their buttons. He has sparky banter with some punters, creating a buzz even in a smaller, initially reticent, midweek crowd.
Ballard delivers everything with an urgency and a playfulness. He swings the mic around like a toreador's cape, occasionally with an ironic twirl in smug acknowledgment of a cheesy joke that we all know doesn't deserve the 'boom!' he gave it.
For while the message is often serious, he never takes himself too seriously. The show starts with him feigning indignity at how broadcasters have used the most inappropriate blurb to describe his stand-up special since Netflix muddled up Stewart Lee and Sharknado.
He further lowers his status with self-effacing jokes about his relationship (with a 'homophobic' boyfriend) and his increasing girth, perhaps partly ascribed to his self-confessed love of lazing stoned on the sofa watching The Fast And The Furious. Two adjectives that describe the comic's delivery style, too.
Outraged punchlines are tightly packed in a relentless whirl of opinion, silliness and increasingly bad-taste jokes against those who most deserve it. But if you're eagerly looking forward to the King's Coronation, this probably isn't the show for you.
• Tom Ballard: It is I is on at the Victoria Hotel at 9.15pm (8.15pm on Sundays, no show Monday) until April 23
Review date: 14 Apr 2023
Reviewed by: Steve Bennett
Reviewed at: Melbourne International Comedy Festival