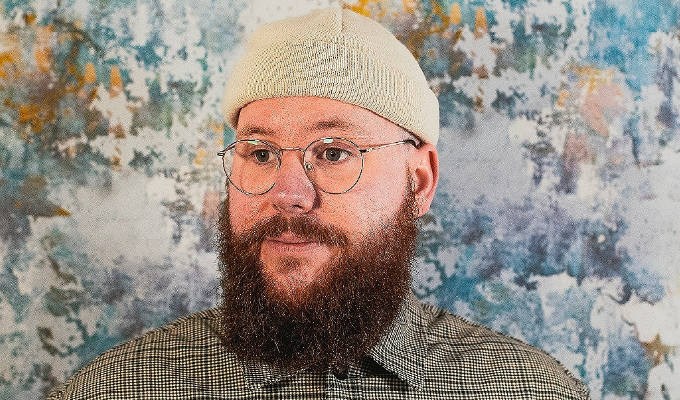 Christy Coysh: Bangarang!
'Motherfuckers just want to laugh' is Christy Coysh's philosophy, as one of those comedians proud to be making a show about absolutely nothing. Instead, it's an hour of silly songs, silly voices and a fat man dancing with his belly out, all designed, allegedly, to stop you from thinking about the awful things in the world.
And job done, more or less. The piecemeal format might stutter over the occasional slightly duff segment which doesn't benefit from the momentum of narrative to get it over the line. However, it's still a cheerful hour spent in the engaging presence of a self-deprecating Yorkshireman.
As a musical comedian, he jokes that he offers 'the worst of both worlds'. However, he has a solid musicality and useful voice ons how in his R&B and garage-inspired tracks, which impose silly lyrics onto melodies from genres which tend to take themselves too seriously. Best of a decent bunch are his swaggering, arrogant raps about uncool topics, such as childhood birthday gifts, and being a magician. Stupid things, done sincerely is the ethos.
There's an earnest love song to his home town of Wakefield that goes a bit too far, an improvised track about a member of the audience that doesn't falter, and plenty of amusing mucking about with the loop machine.
On the debit side of the ledger, a recurring gag about strangely specific voice samples he's loaded up has only sporadic success, as does his deliberately clunkly character work as his brash New York agent, Max Attorney, urging Coysh to do some 'real comedy' – by which he means old-school and cruel.
The uniting thing about all this is Coysh's winning 'anything for a laugh' approach. As a man not prone to take anything seriously, he gamely takes hay fever and the shonky preview tech in his stride, all contributing to the knockabout bonhomie of the hour.
• Christy Coysh: Bangarang! is on at Gilded Balloon Patter Hoose at 9.40pm
Review date: 5 Aug 2022
Reviewed by: Steve Bennett
Reviewed at: Gilded Balloon Patter Hoose
Recent Reviews
What do you think?