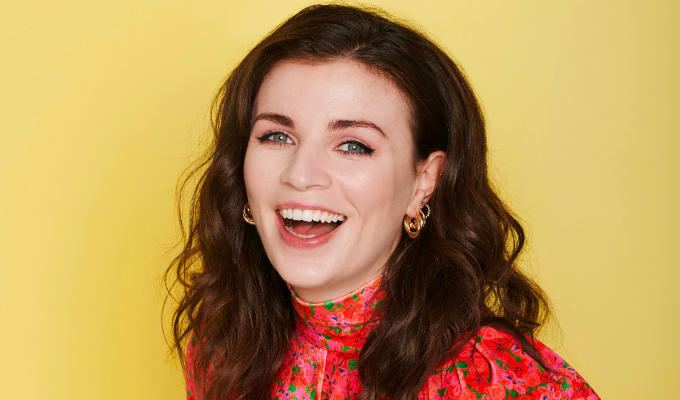 Aisling Bea at Latitude 2022
Aisling Bea is not the first comedian to have revealed her ADHD diagnosis. Nor the first for whom it makes perfect sense, given her on-stage persona.
Her Latitude set was a typically discursive, fast-flowing and conversational 45 minutes that felt like a download of various stories that had just occurred to her. But each would gel into segments with a solid comic core to prove she had actually written this, before melting away, back into what seemed like chit-chat.
She certainly plays up her odd behaviour while fully aware of how ridiculous she is – such as monitoring astrology apps, consulting psychics, and devising a potato-based charade game with her sister that she's convinced is a $1million TV idea.
The audience even get to play along, part of an 'anything for the craic' attitude that pervades Bea's life. However it backfired when she met Ronan Keating on The One Show and her conniving to smuggle a joke on to live TV did not pay off.
There are jokey stories, too, about her Catholic education – though you may well see one Messiah-based pun coming a mile off – and her obsession with true-life crime documentaries as a bit of light relief from the misery of the news.
But there's also a bit of depth about human behaviour and needs. Bea even makes a convincing case as to why you might want to watch Love Island for the emotional epiphanies. Though she does this via a simile involving potatoes (again! - sometimes she certainly learns into her Irishness…)
As befits someone who made the complex and affecting TV comedy This Way Up, she shows empathy for the 'little tubs of sensitive meat' of humanity, and leaves the audience to ponder a metaphor about life. It's a warming message and a delightful playoff for one of those sets that feels like an entertaining catch-up with an old friend.
Review date: 24 Jul 2022
Reviewed by: Steve Bennett
Recent Reviews
What do you think?