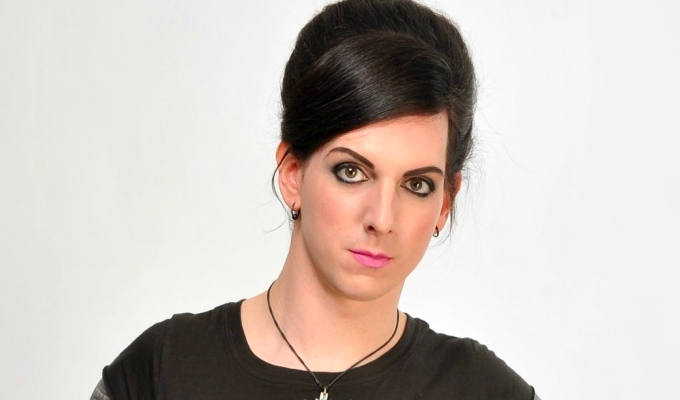 Damned Andrew
If you're making a fantasy comedy, there can be few greater honours than having comic book legend Alan Moore narrate the introduction.
Andrew O'Neill's new Radio 4 sitcom Damned Andrew certainly sits in a similar space as some of Moore's work… Neil Gaiman's and, especially, Terry Pratchett's, too. And if it doesn't match up to these genre-leaders – and what a tall order that would be – there are some amusingly weird scenes that are on a similar wavelength. The feared warlord, in the guise of a cutesy owl, applying for bar work is a stand-out scene.
As well as writing the show – with the appropriately named Tom De Ville – O'Neill plays the lead character, also called Andrew who, like the comedian, is a non-binary metalhead. It is, apparently, the first time a 'they' has been the main character in a Radio 4 narrative comedy. Not that it makes a huge impact on the plot – there are much bigger demons to fry.
For it turns out that someone has opened a portal into another dimension, and a thousands unworldly creatures have flooded into the UK. And, in a bit of a roundabout story, it turns out that person was Andrew themself, a struggling musician and successful Deliveroo driver.
It's been a year since the portal was opened and the demons are now treated as an everyday nuisance rather than an existential threat to humanity, which is a great central joke. Of more concern to Andrew is possible eviction from an unaffordable flat, and therefore London itself. It seems they have some more metaphorical demons to slay.
The cast of familiar comedy names includes Jen Brister as Andrew's partner Gabriella, Sanjeev Kohli as landlord Pad and Phil Nichol is in typically manic, intense mode as a tramp with a message.
Damned Andrew takes a little time to create its extreme world and settle the audience into it, with an over-plotted first episode that seems a bit too self-conscious about the genre expectations. But the promise of juxtaposing the fantastical with the mundane is an appealing one, and the outlandish promises some decent jokes and witty imagery.
Not quite an instant cult classic, but seems worth sticking with, especially if the set-up already appeals.
• Damned Andrew is on BBC Sounds now.
Review date: 21 Jun 2022
Reviewed by: Steve Bennett
Recent Reviews
What do you think?