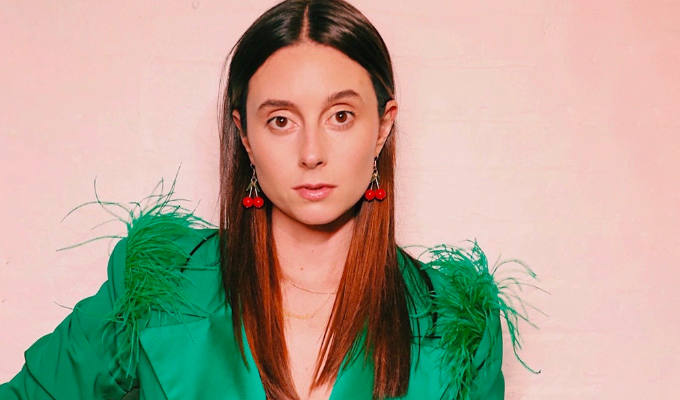 Mary Beth Barone: Drag His Ass
Apps that make sex as easy to obtain as pizza have supercharged the dating scene – and enabled just about anyone to become a commitment-phobic playboy.
No wonder, then, that Mary Beth Barone's Drag His Ass – billed as a 'rehabilitation programme for fuckboys' – has become a cult success in New York. And that seems certain to be repeated in London on the evidence of this fun, and desperately relevant, take on 21st century hook-up culture.
Her audience – overwhelmingly female and younger than the average comedy-club crowd – are immediately on her wavelength, guffawing with recognition at the introductory reel of memes and pop culture moments that sets the scene. A straw poll reveals many are returnees, as the show, which had another short run at the Soho Theatre back in November, always changes. Plus it's a topic that's easy to relate to.
To demonstrate her credentials – and to explain the show's origin – Barone admits to being a recovering fuckboy addict who's now in a steady relationship with a Brit following a couple of falls from the wagon. After skimming the surface of her past experiences in her languid, deadpan drawl she rattles through her six-step programme, an amusing but relatively perfunctory TED-style talk.
The show then welcomes three stand-up guests, supposedly here to talk about their own fuckboy experiences. But tonight Esther Manito is far from the topic, with stories of domestic tedium from a 17-year marriage raising two kids, while the strait-laced Toussaint Douglas talks about the class difference in his relationship. They are solid routines but could fit on any club bill, so here distract from the night's otherwise strong ethos.
However, Leo Reich, a preening parody of Gen-Z entitlement and self-absorption, hilariously nailed the combination of ego and insecurity that are the prerequisites for fuckboy life.
Even he, though, is no match for the real-life example brought up on stage to repent for his sins. Barone interrogates Rich's sexual history, hook-up tactics and motivations with the forensic skill of Ted Hastings taking down a bent copper.
His misdeeds escalate in ever-surprising increments, and Barone knows when to let the game Rich incriminate himself, and when to crack a sharp gag and when to pass sage comment as a reminder that bad behaviour has consequences for the other people.
The revelation of his Excel spreadsheet documenting his crushes is a bombshell… but still Barone never eviscerates him, hoping he'll find his own redemption. And perhaps she's wary that she needs more willing fuckboys to come forward for the format to sustain.
And sustain it surely will – it's the subject that keeps on giving, with a ready-made audience of fuckboys' victims wanting some form of comic closure.
• Mary Beth Barone: Drag His Ass is at Soho Theatre, London, until Saturday. Barone's solo show Silly Little Girl is at the Pleasance Courtyard during the Edinburgh Fringe.
Review date: 16 Jun 2022
Reviewed by: Steve Bennett
Reviewed at: Soho Theatre
Recent Reviews
What do you think?