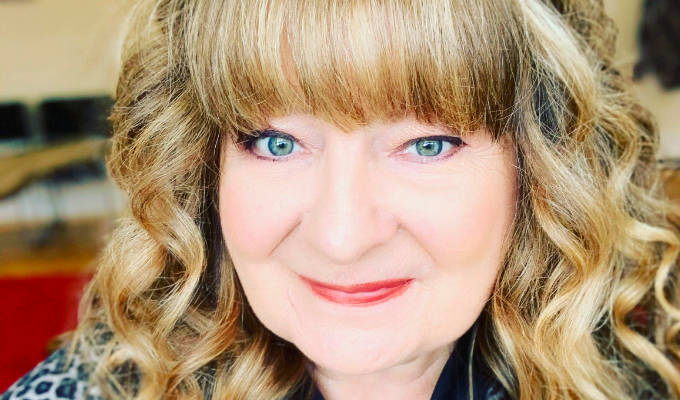 Janey Godley: Still Got It
To say Janey Godley has had quite the six months since she was last on stage would be an epic understatement.
Firstly, she was roundly criticised when old tweets came to light in which she used racist tropes and offensive anti-disabled language – sparking a storm of outrage that battered her mental health.
And then she got ovarian cancer.
Yet while battling the disease, she recorded this stand-up special in her native Glasgow, tackling these substantial issues with truthfulness, acceptance – and, of course, a broad streak of jet-black humour.
'A lot of people decided I wanted to be cancelled,' she says of the controversy that came just before her diagnosis. 'It's a really frightening time when you've got a million people saying you need to die – and I'm like, guys, hold off six weeks…'
There's more gallows humour to the trivial incident which snapped her out of her suicidal thoughts. At the same time, the irony of going from seriously considering taking her own life to doing all she could to extend it is not lost on this unflinchingly direct comedian.
Of the tweets – unearthed after she became a political figure by taking Holyrood money to front a Covid campaign – she admits she says some 'hurtful and hateful' things a decade ago that she now regrets.
In a first-hand take on the cancel culture debate, she accepts the backlash was justified and that her apologies will never be enough for some, and that is their prerogative. But her vows to do better in 'learning not to be a dick' seem, like the rest of this deeply personal special, to be authentic.
In some of the more universal routines in Still Got It, Godley mocks relaxation apps and recalls the lax attitudes to child safety in her youth.
But it is the peeks into her life during this tumultuous time that prove compelling, with her autistic husband providing some of the best moments – as he often does in Godley's stand-up – especially in his outrageously inappropriate reaction to the cancer diagnosis.
The comic optimistically sees some positive consequences of her ordeal, primarily the overwhelming support from the public. Now she's repaid those fans with this impressive half-hour special, recorded under quite remarkable circumstances.
• Janey Godley: Still Got It is available on BBC Sounds.
Review date: 13 Jun 2022
Reviewed by: Steve Bennett
Recent Reviews
What do you think?