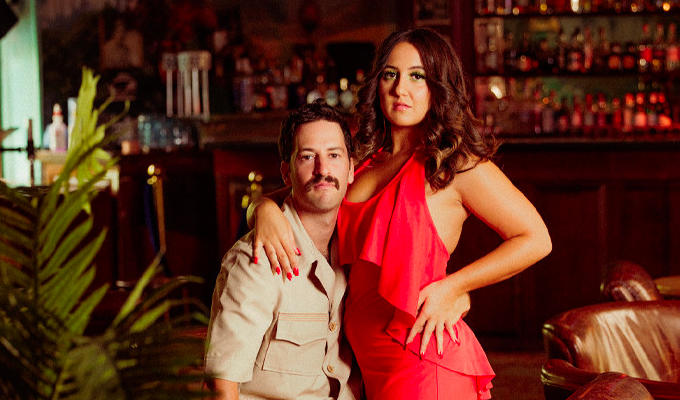 Ben Kochan & Concetta Caristo: Funny As Sin
If you were looking for one word to describe this show, it would have to be 'loose'.
Real-life couple Ben Kochan and Concetta Cariso seem so giddily happy to be together in life and on stage, that they barely seem to have a plan. Or rather, they do, but are always happy to stray from it.
The vibe is that we've just crashed a dinner party at their place, where they are well into their second bottle of Sav Blanc, which has made them adorably flirty, giggly and indiscrete.
More than half the show is a double act, then they each do ten minutes of stand-up while the other remains on stage, occasionally chipping in words of support. They really are inseparable – and delightful vectors of positivity. Even when they are picking apart relationship frictions from couples in the audience in a segment called The Quibble Hole, it's done with bubbly good cheer.
Kochan accurately describes his comedy as 'silly junk' – and his daft jokes as 'yuk-em-ups', which proves the point. Cariso is a little more personal, but still smiley and cheeky. They both have some good jokes – and some awful celebrity portraits – but it's the irrepressibly upbeat spirit that you'll remember as you leave the venue with a dumb grin on your face.
• Ben Kochan & Concetta Caristo: Funny As Sin is on at Coopers Inn at 8.50pm until Sunday.
Review date: 22 Apr 2022
Reviewed by: Steve Bennett
Reviewed at: Melbourne International Comedy Festival
Recent Reviews
What do you think?