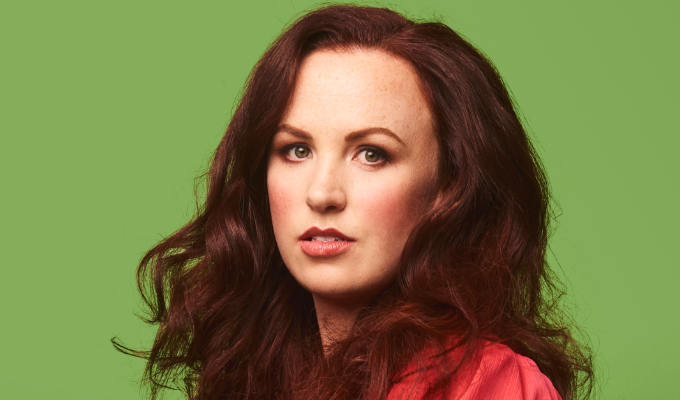 Catherine Bohart: This Isn't For You
'So I'm single…' is one of the most cliched segues in comedy. And there's good reason for that, as tales of relationship misadventure tend to go down well, not least because the subject is so universal.
This Isn't For You is Catherine Bohart's break-up story, with the misery and emotional readjustment of being dumped after five years amplified by the intensity of lockdown. But we're just far enough away from the split, after a five-year relationship, that she's had time to process it and spare the audience the tears and tantrums. What's left is a cool-headed, honest and witty analysis of what she learned from the experience.
While the story is as old as time, the engagingly chatty comic offers new insight. Her energy is cheery and charming, jaunty even when talking about mental health issues such as her OCD. But that belies a cynicism, especially towards the sort of self-help platitudes her friends offered. She wonders why there's no way of dumping an irritating pal – but she also had no template for how to respond to be being dumped as a 33-year-old adult.
As a stoic Irishwoman, bottling away feelings is the default. She instinctively turns from any 'now you can learn to love yourself' mantras or Beyoncé-style celebration of the empowerment of single women. When she does learn a lesson, it's despite herself; when she shares it, it's with a grudging reluctance.
Yet Bohart does undergo therapy, which provides more fodder for her quips. She also takes us through the admin of the breakup, wondering who gets custody of the dentist, spending some obligatory reset time back with her peculiar parents, dealing with creepy men online, and deciding to have a very intimate post-split makeover. But in many ways getting out of the BT contract is the hardest part…
Bohart also reflects on how she met her ex – fully committing to a needless lie. It's not the dishonest itself she regrets but the particular fib she span. 'If you want someone to love you you must lie,' she concludes. 'But lie responsibly.' A smart take on a foolish decision, typical of her brand of comedy.
As she charts her breakup, the comic engages in some effortless to-and-fro with the audience, asking after their experiences of relationships. It offers a measured portion of spontaneity to the hour, but more crucially cements the tone of amiable intimacy that conceals her more barbed points.
She doesn't name the dumper – and certainly never speaks ill of her – but it only takes a BBC Sounds account to figure out it was Sarah Keyworth, given they hosted a podcast together entitled You'll Do - an unambitiously low bar, Bohart now concedes. It seems she's less quick to settle when it comes to her comedy, given this emotionally clued-up anatomy of a break-up.
• Catherine ​Bohart: This Isn't For You is at the Soho Theatre, London, until Saturday, then on a UK tour from Tuesday, starting in Cambridge. Catherine Bohart​ tour dates.
Review date: 9 Mar 2022
Reviewed by: Steve Bennett
Recent Reviews
What do you think?