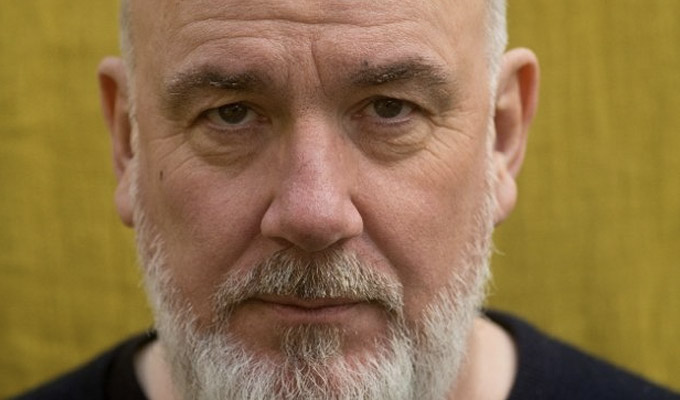 Jack Docherty: Nothing But
'It's Edinburgh, and all bets are off.'
That's one of the motifs of this absorbing account of desire and decline across the decades, set to the backdrop of the Fringe. It is Jack Docherty's love letter to all the possibilities this festival presents, to his lost youth, and to his daughter – all the while acknowledging that his relationship with all of them is complicated.
Nothing But is presented as a true story – and if it isn't, Docherty's superlative storytelling skills in both writing and performance are even more compelling than is readily apparent.
It all stems from when he was the toast of the 1989 Fringe in a show with Moray Hunter, his co-star on the newly-aired Channel 4 sketch show Absolutely. On stage one night, he felt an instant connection with a woman in the audience. They met up in the bar and an intense night of romance and passion ensured, culminating in them sitting shoulder-to-shoulder on Arthur's Seat, surveying the city. The perfect movie-poster shot…. but a longer relationship was not to be.
This story is told in parallel with his experiences at the 2018 festival when Docherty, now divorced, was back on the Fringe, performing in character as Scot Squad's Cameron Miekelson and staying in theatrical digs with a charismatic new American comic, an unwelcome reminder of the youth that long deserted him.
That year he got wind that his long-ago fling was back at the festival – well, thanks to a bit of social media stalking. Could he rekindle the flame that once burned so briefly, but so brightly to have scorched itself on his psyche…?
Nothing But is not short of vicariously entertaining stories of festival excess. But at its heart is the fantasy of an alternative life that Docherty kept in the back of his mind through all the years thereafter, including the married ones.
As a Scot, he says he had been brought up to expect any joy in life would be followed by humiliation and/or disappointment – but the parallel universe of his imagination offered the possibility this wasn't inevitable. He was also taught to suppress his emotions, but in this show, he lays some of them bare.
Needless to say, his constant low-level longing for what might have been was not conducive to a happy marriage, and Docherty adroitly juggles knotty behaviour in this complicated theatrical monologue. He owns his flaws, recognises the damage caused, but also has us root for him and the possibility his youthful passion may be rekindled.
His compelling and moving tale is shot through with a self-effacing, self-aware wit, emotional honesty and intelligent analysis of how time both changes us in mind and body. Yet for powerful memories, time stands still, holding in aspic. It's a masterful piece of storytelling that has the audience hanging on every word.
In so many ways, it is the definitive Edinburgh Fringe tale.
• Jack Docherty: Nothing But is on at the Gilded Balloon Teviot at 9pm until August 29 (not 26)
Review date: 24 Aug 2021
Reviewed by: Steve Bennett
Reviewed at: Gilded Balloon Teviot
Recent Reviews
What do you think?