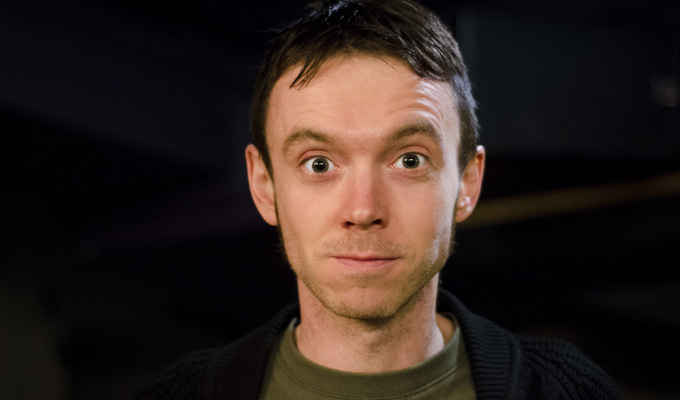 Ben Clover: Oh Nyeah Yeah!
Ben Clover is an inventive and savvy writer of short chunks of stand-up, but in Oh Nyeah Yeah! he struggles to build up enough momentum for this to feel like a rewarding show.
Partly that's because there's no narrative or thematic drive, partly it's because he frequently breaks out of material to chat with the audience, apros pro of nothing much. He's not bad at the bantz, but it adds to the granular feel of the hour, as does his insistence on offering a thinking-aloud commentary on how he thinks the gig is going.
His two children provide the closest thing to a thread. His daughter named the show, and there's a good routine about her saying not so much the funniest things but the most disconcerting. First words, the debate over smacking and pocket money offer other gags or witty vignettes from his life.
As with other material, there's often a dark edge to some of this, lest it threaten to become cutesy. He's got a keen eye for an original analogy, too, which deploys across the hour, and even when he's on previously trodden ground – such as online product reviews – he usually finds something worth saying.
Observations about lockdown and irritating pub apps are the exception, even if the latter leads him down a peculiar path he doesn't quite sell the train of thought successfully.
The upshot is this feels like one of those shows that's an excellent 20-minute club set – where little consideration of anything beyond 'how funny's this bit?' is required – with a bit of less certain material and a lot of crowd work.
• Ben Clover: Oh Nyeah Yeah! is on at the Laughing Horse at the Hanover Tap at 4.30pm until August 29.
Review date: 19 Aug 2021
Reviewed by: Steve Bennett
Reviewed at: Laughing Horse @ The Hanover Tap
Recent Reviews
What do you think?