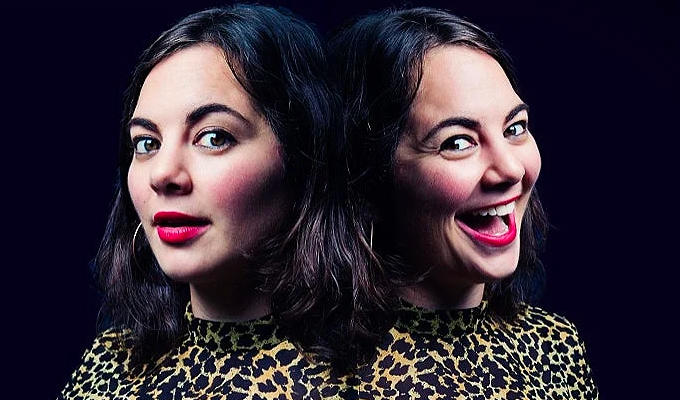 Isabelle Farah: Ellipsis
Isabelle Farah knows her place in the comedy firmament.
She memorably describes progressing as a stand-up as a series of levels: from level one, joking about simple subjects like your ethnicity, being single or your job, to level five, able to process complex topics and raw emotions through the filter of comedy.
When bereavement struck her in early 2017, she rated herself at a solid two and not yet ready to process her grief on a comedy club stage. That's surely why she's chosen to use a theatrical one-woman show instead.
Away from the expectations of comedy, Ellipsis is a tender and moving account of how she was floored by the death. It covers her unjustified feelings of hopelessness that she couldn't be there to save her relative, of trying to struggle through a normal working day, of the way her mental trauma manifested in physical symptoms.
Talking honestly about her feelings and experiences also includes considering whether joking about them in front of strangers is a healthy coping mechanism. The show is more about our inability to process grief than it is about loss itself, and is quietly profound in the way it does so.
Yet Ellipsis often is funny, too. Not sidesplitting, but warmly witty, thanks to Farah's spellbinding performance and her honesty about feeling deficient in her attempts to cope. Inadequacy, after all, is the bedrock of comedy.
More obviously amusing are Farah's recreations of the stand-up routines she wrote in an attempt to find that holy grail of a 'natural punchline based on my innermost thoughts'. The material might be 'level two', but certainly funny enough - and given extra emotive heft by the dramatic context in which they sit.
As a calling card, Ellipsis introduces Farah as an empathetic performer and thoughtful, candid writer. Level up.
• Ellipsis is at Assembly Roxy at 4.15pm today and tomorrow.
Review date: 13 Aug 2021
Reviewed by: Steve Bennett
Reviewed at: Assembly Roxy