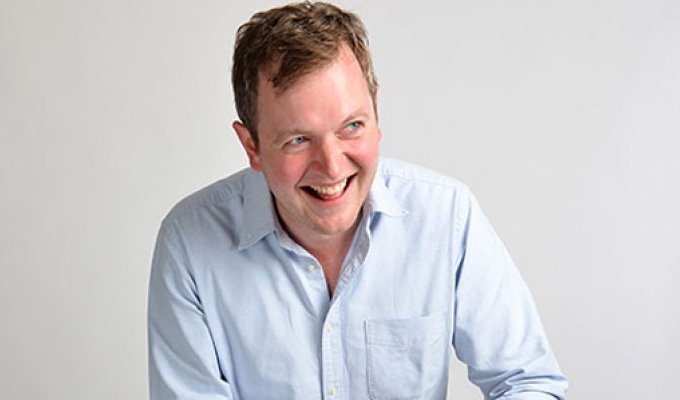 Party's Over
The pilot episode of Party's Over first aired in August 2019, less than a month after Theresa May left Downing Street, giving it a frisson of topicality. Although the template of an unpopular, posh-but-hapless former Prime Minister having to adjust to normal life after being unceremoniously stripped of office is surely more likely to have come from David Cameron.
Setting politics aside, the personal turmoil of being forced to forge a new career after being stripped of the power you'd previously dedicated every waking hour to achieving and maintaining, is a strong premise for a sitcom. Even before you add in that your central character is dogged by failure at every turn.
Fresh from No 10, this sub-par ex-premier, Henry Tobin, is trying to secure a big advance for his political memoirs, as it's the only income he can foresee. And his ambitious wife will only satisfied if they can surpass what Cameron earned from the efforts from his shepherd's hut. This was clearly written in the days before we knew that 'Call Me Dave' could have trousered obscene amounts of money had his Greensill lobbying paid off.
Miles Jupp is a great fit for the role. Obviously he sounds the part, socio-economically, but he brings a humanity to it: a partially sympathetic victim of his own hubris, rather than a panto political baddie. It was a 'clerical error' that led him to send those gift bags to terrorists after all, not bad intentions.
Paul Doolan and Jon Hunter's script is tight and gaggy, with some left-field lines that should have you laughing out loud. The audience track signalling each one is a bit intrusive for the first few scenes until the listeners get on to the same wavelength.
There's a few barbed asides about the political sphere and other aspects of life in the spotlight, but it's a good decision to make them garnish for an engaging plot and strong characters rather than the meat of the comedy.
Party's Over attracted a a strong supportive cast, too, especially Ingrid Oliver as the scheming Lady Macbeth-ish power behind the throne Christine, and Justin Edwards with the ursine bodyguard -of-simple pleasures Jones (with a touch of his stage alter-ego Jeremy Lions in the performance), Tobin's besotted assistant Natalie (Emma Sidi) could probably do with dialling down the lust – it comes to something when the Little Britain version of a similar character is the subtler one – but is otherwise nicely toady.
In one-off roles, Adam Riches channels all his years of playing burly alpha-males to become SAS author Jack Steele, while as rival publishers Drew and PJ, Kiell Smith-Bynoe and Rosie Cavaliero put extra zing into their tart lines
Sensibly, Radio 4 have given Tobin their vote, and a full season of new episodes begins after the pilot airs at 6.30pm tonight. Or you can listen now on BBC Sounds.
Review date: 23 Jul 2021
Reviewed by: Steve Bennett
Recent Reviews
What do you think?