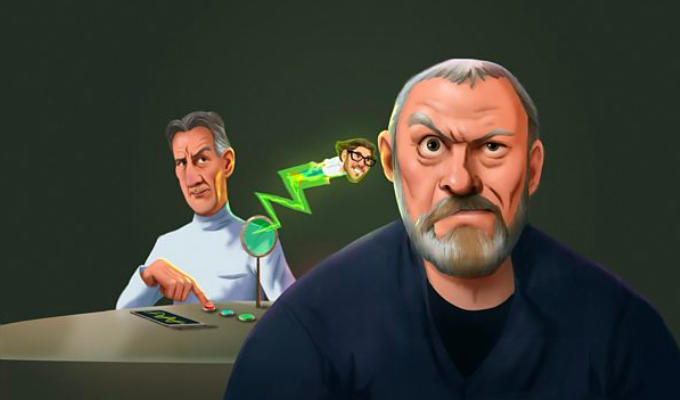 Michael Palin's Memory Palaces
Michael Palin features in Michael Palin's Memory Palaces only a little more than a bloke called Monty Python features in his eponymous Flying Circus.
The globetrotter offers some funny business to top-and-tail the show, but its title is something of a misnomer. In fact, it's all about his sometime colleague Terry Gilliam, who is interviewed by radio documentary producer James Peak, Melvyn Bragg being otherwise indisposed.
It's not just the two veteran comedians that offer a Pythonesque touch to the anecdote-driven half-hour. The idea is that the top of Mr Gilliam's head has flipped open, very much like one of his animations, and we can wander around inside, interrogating his memories.
The soundscape to achieve this - all creaky doors and echoing footsteps - comes courtesy of Andre Jacquemin, the Pythons' audio expert. He co-produces this show with Peak, and also makes an appearance reminiscing about the cheap but effective effects they deployed on Life Of Brian.
The elaborate 'memory palace' premise is gimmicky, but once we get to the meat of Gilliam's reminiscences, the affectations calm down to allow focus to fall on his great stories. We hear about his friendship with Brad Pitt, George Harrison bankrolling Life Of Brian, how he dealt with the death of Heath Ledger while filming The Imaginarium of Doctor Parnassus and what it was like for him to read his own obituary in Variety magazine.
Many of these tales might be familiar to fans, but it's good to hear them told, most engagingly, from the Python's mouth. So don't expect great insights into the working of Gilliam's eccentric mind, but an array of entertaining anecdotes that unfold with a little more space that they would get on the usual chat-show circuit.
• Michael Palin's Memory Palaces is on Radio 4 at 11.30am today then on BBC Sounds.
Review date: 7 Jul 2021
Reviewed by: Steve Bennett
Recent Reviews
What do you think?