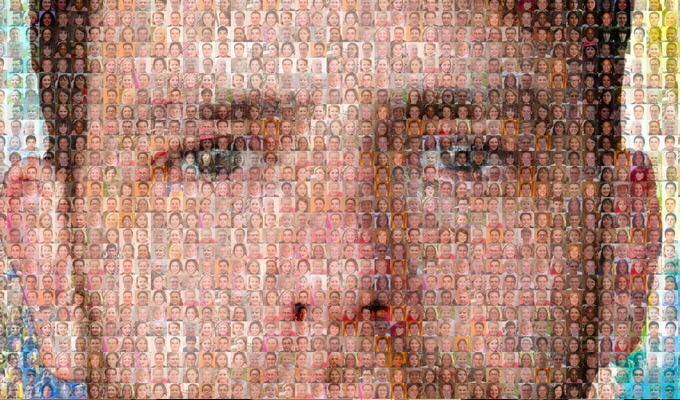 Pete Wells Does Not Exist
It has been a while since anyone was consistently on stage, so we can perhaps forgive some lack of fluidity, but Pete Wells' take on big tech is, to use the language of his subject, very buggy.
The subject is no less that the most substantive, unprecedented change to human interactions yet: how we present ourselves online, how much data the web giants have about every aspect of the behaviour of millions of people, and how artificial intelligence can use that to blur truth and reality in a world of deep fakes.
Engrossing stuff, but a topic so knotty and far-reaching that you need guide with clear vision to guide you through it. Yet such a sense of finding pathway through the vast topic is critically absent from Pete Wells Does Not Exist, despite some tantalising premises at the heart of it.
Instead he tackles the issue so glancingly, and in so jumbled a manner, that it doesn't make much sense. Nor has he embraced the alternative to become so stupid with the ideas they becomes absurd, though he leans a little more into this approach. He also dabbles with using real technology to create something innovative, but falling well short of what the likes of Foxdog Studios or WiFi Wars have done before… though his idea of making Siri and Alexa real characters in his life, and this show, is another one rife with possibilities.
There are lots of such nuggets here, including a sort of crowdsourced AI version of himself. Yet none quite shape up, making this seem like a couple of dozen barely-connected ideas all barely in beta testing. Likewise, there are a smattering of good jokes, even if not quite enough to go round.
But the main pitfall is that the show lacks any feeling of coherence in style as a well as content. There's a lot of time spent, for instance, on making graphs of such things as when to arrive at a party, moderately amusing observational ideas stretched thin by PowerPoint, and not really linked to the matter in hand, beyond the fact it's all data, innit? But feels like padding.
Wells is an amiable, self-deprecating guide, and you wouldn't mark him down as a comic on the strength of what seems very much like a work in progress, though not advertised as such. Yet for his easy manner he delivers with less consistency than Amazon Prime, with quite a lot of gags landing next door to where they probably want to be, but sometimes getting it right, too.
Fragments of his own life are mixed in without much conviction, so not enough to give us a sense of who he is - not even a fake one, which might be appropriate. So we end up not knowing much about him or his attitudes to all this, while the broader sketch-like set pieces feel forced. Hey, Siri, do me a rewrite!
Review date: 7 Jun 2021
Reviewed by: Steve Bennett
Reviewed at: Brighton Caroline of Brunswick
Recent Reviews
What do you think?