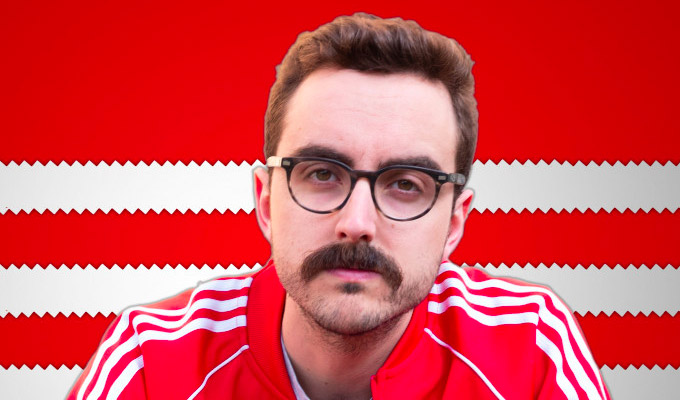 Daniel Muggleton: Oh, More Mr. White Guy?
It's rare for an audience to be put at ease within the opening moments of a show by a relatively unheralded act - especially when they can't actually see the performer - but Daniel Muggleton pulls it off.
Starting the show from the back of one of the kookier rooms of the Melbourne International Comedy Festival, the Sydneysider immediately connects with the crowd and makes it clear we're in safe hands before bounding to the stage in a bright red tracksuit.
As well as presumably helping to differentiate him from the majority of his comedy peers – see show title – the outfit is a nod to his failed attempt to assimilate during a working stint in the UK, and it would have been interesting to see how his sharp social observations might have landed on British shores. They certainly hit with sufficient impact here, as Muggleton laments Australia's colonial legacy and its current age of bogan supremacy.
Keenly aware of the privileged perspective he's coming from, it's no small feat of writing to make this sort of material as fresh and interesting as Muggleton manages. There's real skill on display in the telling too, evidenced by his energetic use of the space, some unusually creative and reactive crowd work and a swift defusing of some potentially messy audience members without any residual tension.
Proceedings meander a touch in the closing stages as Muggleton makes an admirable effort to highlight men's ongoing reluctance to be honest about their feelings and the pointless activities that many still require to mask their unstated need for genuine connection. The message still lands, but a tighter rein might have helped it really resonate.
That's a minor gripe, though, as this was a delightfully compelling and consistent hour from a genuinely exciting talent.
Review date: 10 Apr 2021
Reviewed by: Patrick Horan
Reviewed at: Melbourne International Comedy Festival
Recent Reviews
What do you think?