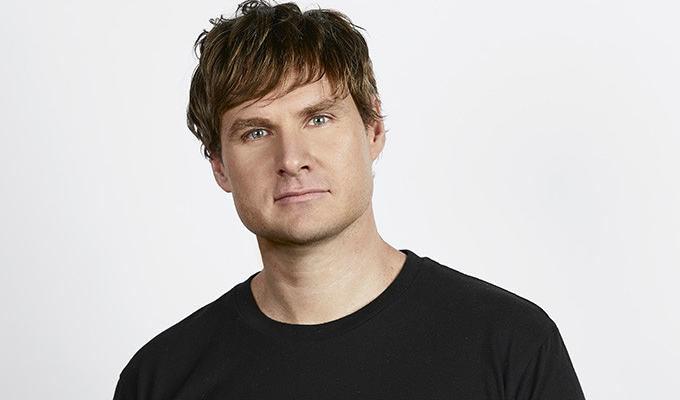 Damien Power: Regret Man
Damien Power starts his show with a few minutes of affable crowd work. If you're familiar with Power's acclaimed previous efforts – he's been nominated for the Melbourne International Comedy Festival's top award three times – this may come as something of a surprise.
Renowned for wrestling with topics like the unbearable weight of the human condition or the breakdown of Western civilisation and making it all funnier and more accessible than it has any right to be, Power is still fuelled by existential angst but this year's trip is more a leisurely drive than a ruthless pursuit of perfection.
It feels like a healthy reset – Power speaks of being in a better place mentally – and gives him the freedom to experiment and shuffle his setlist depending on the vibe and how the mood takes him.
Sensing that this crowd has the stomach for some of his darker detours, he cheerily takes everyone on a journey to find the line before settling on a comfortable setting. It's a marked contrast to the carefully honed – and occasionally overcooked – efforts of previous seasons.
The majority of vintage material on this particular night was from 2019's Man Puts His Dreams in a Sock, in which Power interrogated what drives ambition and constitutes fulfilment through the lens of his high-achieving family (his brother Will is a world-famous motorsport champion), with his highly-strung father featuring heavily.
While some hits from the past will be familiar to returning fans, the majority of the show consists of new gear and the subject matter doesn't stray too far from Power's usual preoccupations, including Australia's delusional self-image, the hypocrisy of 'woke' corporations and modern society's lack of moral clarity. It's heady stuff, but brows remain unbeaten as Power's capacity to translate righteous indignation into digestible (and hilarious) gut-punches remains a marvel to behold.
Not as crafted an hour as we've come to expect, but it sure flies by. Much to enjoy for aficionados, and perhaps the ideal year to introduce the uninitiated to Power's alchemic charms.
Review date: 3 Apr 2021
Reviewed by: Patrick Horan
Recent Reviews
What do you think?