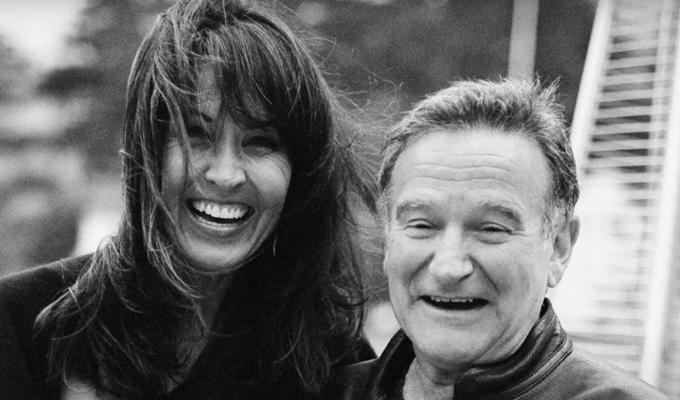 Robin's Wish
The shocking suicide of Robin Williams in August 2014, aged just 63, fulfilled a tears-of-a-clown narrative that's hardwired into the collective psyche. A comedian, once so uniquely full of quick, joyous, spontaneous wit was privately haunted by the demons of depression that led him to the darkest of places. His well-known former addictions only fuelled that story.
The truth, it later emerged, was somewhat different, if no less heartbreaking – as this emotional new documentary sets out. Made with the extensive backing of the star's widow, Susan Schneider Williams, Robin's Wish charts his deterioration not through depression, but because of an aggressive, undiagnosed form of dementia which was only revealed during his post-mortem.
Had Williams known what he was suffering, it might have given him some peace, those close to him assert. Instead he was left to face a raft of symptoms from memory loss to paranoia, hallucinations to tremors, without knowing the cause.
Shawn Levy, who directed in him in his last live-action film, Night At The Museum: Secret Of The Tomb, describes how he struggled with his lines and his movement, gnawing away at his morale and confidence. Friends say they noticed similar signs a couple of years earlier when he started to show reluctance to go on stage at the open mic nights near his California home – the love of performing that had once been his lifeblood, ebbing away. It was just the first sign of joy evaporating from his life.
Robin's Wish offers just enough of a glance at his unique talents to show what was taken away by the disease. Early contemporaries recall lightning-in-a-bottle, tour-de-force performances that drained audiences of their laughter. 'I don't have an act, Williams says in the opening scenes. 'It's a cesspool of consciousness… like being possessed.' Later we see him ad-libbing manically in the Aladdin studio, before glimpsing snippets of the touching humanity from his best films.
This documentary's primary aim is not, however, to offer comprehensive biographical insight. Instead, it intends to educate the world about what really happened to Williams, and the cruelty of the disease which took this peerless, life-loving talent away. Medics explain the effects Lewy body dementia had on him, with Susan and others describing the personal impacts – and how he tried to fight them, despite not knowing what was ailing him. 'Having a diagnosis would have meant everything,' Susan says, plaintively.
Director Tylor Norwood does a lot to explain the disease, while allowing the poignancy of the tragic decline of a mind once so full of vibrant life to shine through. As such, Robin's Wish serves as an affecting tribute, even without that being its main purpose.
• Robin's Wish was released yesterday on digital formats, including Amazon and Apple.
Review date: 5 Jan 2021
Reviewed by: Steve Bennett
Recent Reviews
What do you think?