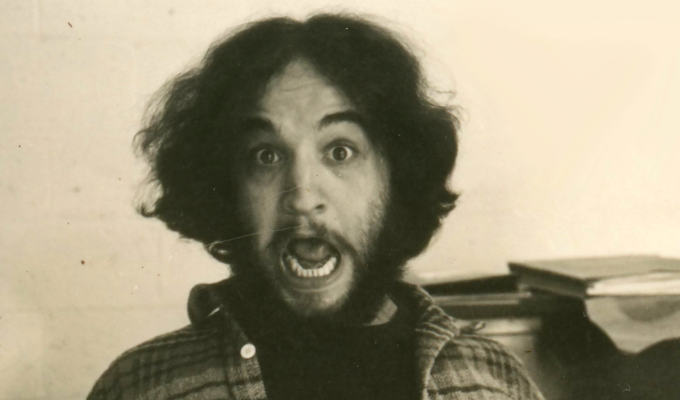 Belushi
The popular image of John Belushi is of a wild, unruly performer – not too far from his Animal House fratboy persona – who lived fast and died young, overdosing on a speedball drug cocktail at the age of 33.
A good 15 years before 'comedy is the new rock and roll' became a cliché, Belushi was living that life, quite literally, thanks to the Blues Brothers. He was a bone fide star, hanging out with the likes of the Rolling Stones, enthusiastically consuming narcotics.
This is certainly the depiction Watergate journalist Bob Woodward played up in his 1984 biography Wired, published just two years after Belushi's death at the Chateau Marmont hotel in Los Angeles, and which was subsequently adapted into a much-panned movie of the same name.
In Belushi, filmmakers RJ Cutler and John Battsek counter that with a more rounded and sympathetic portrait of the comedy icon, playing up the star's sweet nature and emotional vulnerabilities that gave his bold, brash performances a little heart.
The documentary draws heavily on interviews with his widow, Judith, who was a steadying anchor for his frailties and excesses. She has written her own biography of Belushi and provided this film with a cache of poignant, often anguished letters in which the fragile star pours out his heart, as well as a treasure trove of fascinating, unseen photographs.
Candid home and professional videos as well as evocative archives make the film visually rewarding, as does the creative use of stylised animation to fill in some of the gaps, and to subtly make a point about Belushi being driven by his inner child.
Belushi was the son of Albanian immigrants. His father Adam - perhaps tellingly - found it hard to express himself, especially in a second language. Even as a youngster, John wrote sketches, glimpses of which are seen here, and formed bands as soon as he could.
After starting his own comedy troupe in Chicago, the West Compass Trio, he quickly joined the cast of the famed Second City improv troupe, where he shook up the smart, studied performances by playing up the 'dirty hippy off the street' side of his persona. 'He brought rock and roll to the show,' recalls Harold Ramis, his Second City contemporary and Animal House director, who provides much of the career insights in this biography.
In the most revealing first-hand quote in the film, Belushi explains: 'I'd rather be an anarchist than a professional.'
While that's true, the film-makers are also keen to show that he was a 'cohesive force', especially in his National Lampoon days, when a collective of talented comics formed around him But he had to be the centre of attention. When Chevy Chase became the breakout star of the first season of Saturday Night Live, it was a blow to someone who'd always been the alpha-male of the group (and a glancing comment from SNL co-star Jane Curtin suggests he was often an asshole to the women in the show's writing room).
Once Chase left, however, Belushi's star was allowed to shine. There are extracts here of sketches that have become part of American comedy folklore, but little-known in the UK. One criticism would be that there's too little of Belushi's actual performances in this documentary, the assumption perhaps being that all viewers would already be familiar with his work.
That may be a fair premise given that by the age of 30, he was on the No1 television show in the US with SNL, had the No1 movie comedy with Animal House and the No1 album with the Blues Brothers.
While his time with Dan Ackroyd and the band indulged his excesses, he did eventually clean up his act, following the death of his grandmother and a sober summer with Judith and an enforcer he recruited from Richard Nixon's team to keep the scumballs away.
But there's a sense that Belushi didn't know what the next chapter of his professional life would be as he started to outgrow his role of the anarchic lord of chaos. He was creatively disappointed with what was to be his last film, Neighbors, and during filming he fell off the wagon – hard – exacerbated by his frustrations the Hollywood machine was pushing him towards two-dimensional roles he was no longer interested in.
Could he have evolved, or was he always destined to self-destruct, given his disregard for boundaries both professionally and personally? That's the question deliberately left hanging here.
The film doesn't dwell on his final days, overlooking entirely the visits by Robin Williams and Robert De Niro in the hours before he died, and glossing over how the lethal drugs cocktail came to be administered. Omissions such as this hold Belushi back from being the definitive life story, but it is a nuanced, interesting portrait that shows him to be more than the wild hedonist of popular myth.
• Belushi is on Sky Documentaries at 9pm tomorrow. Here's a trailer from its broadcast on Showtime in the UYS:
Review date: 26 Nov 2020
Reviewed by: Steve Bennett
Recent Reviews
What do you think?