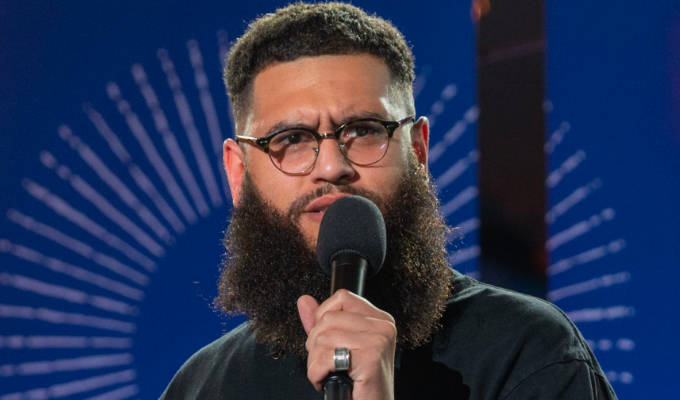 Stand Up For Live Comedy
This may not the confined, intimate venue where stand-up works at its very best, but this is not a bad way to watch socially distanced comedy, in a chilled-out courtyard, cold beer to hand, on a late summer's day. Yes, this was a few weeks ago…
I'm at Vinegar Yard, a street food hub in the long shadow of the Shard near London Bridge, for the recording of the BBC's new Stand Up For Live Comedy, showcasing some of the best emerging comics who haven't yet had the exposure they deserve
One episode, taped in Bristol, has landed on BBC Three today and will get a BBC One airing on Monday, with other episodes to follow.
The London show was the first to be taped – indeed it was the first live recording of TV stand-up of any form in the UK for months. And sticking to the guidelines wasn't easy: the day before this recording, Glasgow went into local lockdown, requiring a hasty rescheduling of the Fern Brady-hosted Scottish episode.
Jamali Maddix compered the London show, which – as is the way with TV – takes three hours to film a 30-minute show, so thank heavens for skilled warm-up comic Mark Olver to keep things moving. I expect Maddix's Madelaine McCann gag to be cut, for certain, as well as some weird riffs with a woman in the front row that quickly hit a dead end.
Maddix has some astute lines playing on ideas such as gentrification, but his biggest strength is as a storyteller, told from a position of a man straddling two worlds. Growing up in the rough parts of East London, he has tales of recklessness and being on the fringes of gangs, without quite fitting in. Now he's trying to live a more respectable life, though that's not always a comfortable fit, either.
There are plenty of vicarious thrills from some of his more gritty anecdotes, while his unaffected ease at sharing such indiscretions is compelling. Flecks of delightful phrase-making adds to the appeal.
Helen Bauer is a force of nature in a different way, simultaneously self-deprecating and sexually aggressive as her frothing cocktail of insecurities bubble over into a militantly desperate quest for attention and affection. If that sounds full-on, well she is - but to great effect as her force of personality jollies the mood.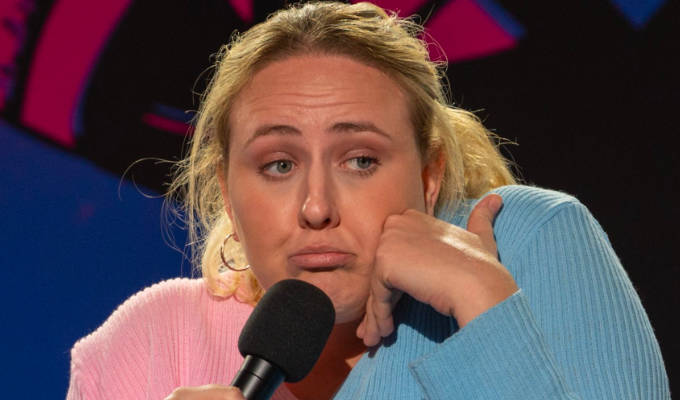 She's disarmingly self-aware, which gives her some licence to mock 'basic' behaviour as she recognises it in herself: from drinking heavily, enjoying YouTube 'fail' videos and gorging on cheesy toasties. These would be guilty pleasures, but there's little evidence she feels guilty about them. While a couple of anecdotes could be tighter (maybe the TV edit again will help), she's a performer who blasts through on the hurricane-level force of her personality.
Michael Odewale ought to pick up some new fans when this airs: he's personable and observant, of both personal foibles and societal oddity, especially when it comes to race. As such he disguises pertinent points behind an engaging, cheeky 'what's the deal with that' stance.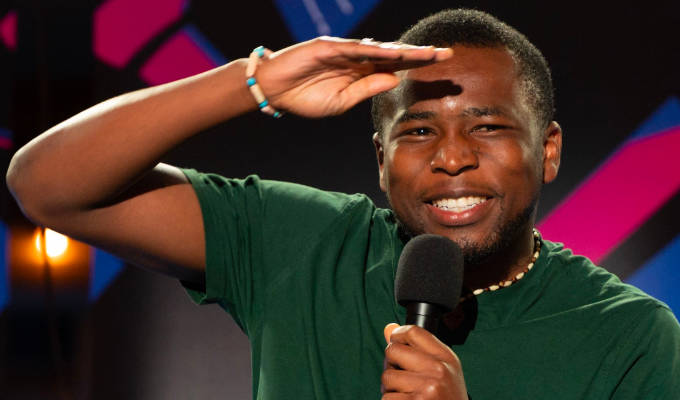 Like Maddix, he combines this astute eye with a skill for sketching out character types, which gives him arresting knack for storytelling, evidenced here by a story of a date with a peanut allergy. All in, this gives him a broad mainstream appeal but with enough grit and relevance to make his material more interesting than most.
Finally, the slightly more offbeat selection of Eleanor Tiernan, channelling her neuroses and quirky obsessions. Some of the starting points are familiar experiences rarely spoken of, such as fretting about whether or not to ding the bus bell, but she analyses them with more intensity than most.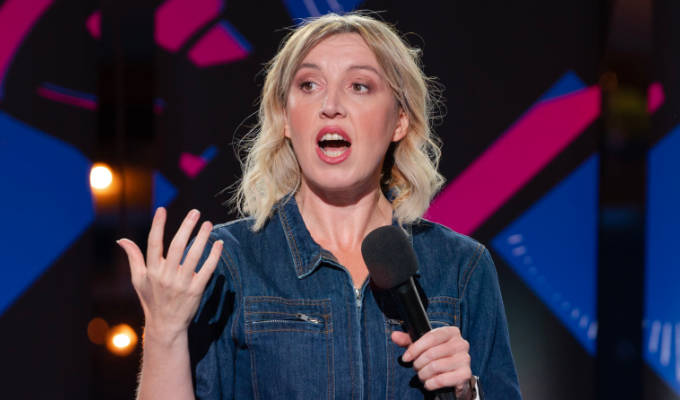 Her delivery – that's at once deadpan and awkwardly declamatory – fits the deliberately convoluted set-ups as she evokes the everyday, from pedal bins to hand-driers. But there's quirky logic to the way she navigates the quotidian that suggests she's always on a slightly different wavelength to the rest of us.
Some punchlines are laugh-out-loud, but it's the journey through a unique, miswired mind that's the real joy.
• Episode one of Stand Up For Live Comedy, in which Jayde Adams plays host to Mo Omar, Lauren Pattison and Tom Lucy, is now on iPlayer and will air on BBC One at 10.45pm on Monday. It will be followed next week by an episode shot in Belfast, hosted by Paddy Raff. The broadcast date for the London episode has yet to be announced.
Review date: 25 Sep 2020
Reviewed by: Steve Bennett
Recent Reviews
What do you think?