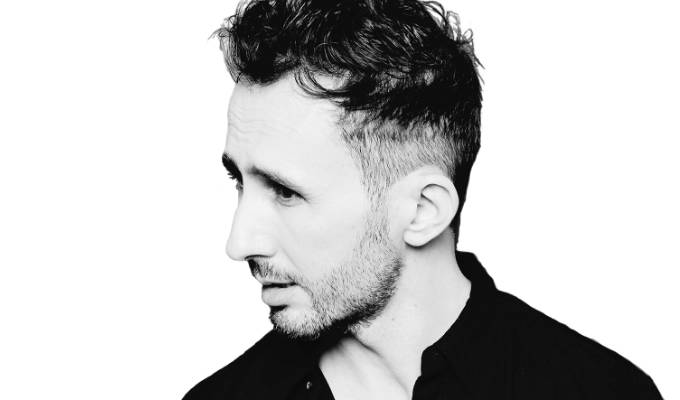 Nathan Cassidy: Observational
As a performer willing to compare himself favourably to Mozart, Nathan Cassidy isn't lacking in chutzpah.
And when he begins his hour, 'this is the 2020 Edinburgh Fringe!', you forgive him the grandstanding. Comics across the UK are demonstrating admirable ingenuity to keep live comedy going right now. And this was a fitting tribute to the can-do spirit in adversity that powers the festival in more normal times.
At the time of writing, this remains the only comedy show to have taken place at the Fringe. And in the course of his rather convoluted story Cassidy appeals to the elegiac notion of the review-obituary, which he's earned simply by getting to the Scottish capital and setting up a gig.
Amazing night @edfringe thanks so much to everyone @the3sistersbar and Alex Petty @freefringefest. And everyone who came xx And to @EamonGoodfellow for these ace photos. Comedy is coming back but needs everyone's love and support like tonight #savelivecomedy #CassidyAL pic.twitter.com/bfEsTjTvqb

— Nathan Cassidy (@nathancassidy) August 24, 2020
Understandably perhaps, Observational is set in 2019, which relatively speaking, was a better year for him. He only injured his back in a depressingly mundane accident, hatefully demeaned an overweight child and grew disturbingly close to his intense personal trainer.
Despite the man's overbearing physique and positivity, he's down on his luck, a combination that persuades Cassidy to let him stay at his family home, treat him as an oracle on happiness and, thanks to a stray remark, make him pretend to be an observational comedian.
This works well when to his horror, Cassidy is assigned the task of photographer at his uncle's funeral, and he draws out the ridiculousness in all its subverted detail.
However, Cassidy is no Jason Manford, as he acknowledges. And his dabbling with observational comedy is never more than an intellectual exercise, a shoehorned set-up to establish the architecture of his tale. Indeed, his industry in-jokiness is far better channelled into a bluntly funny jibe at the expense of the disgraced Louis CK.
More problematically, Cassidy's personal trainer only belatedly grows beyond a plot device, with the comic's later, justified, ascribing of 'magical' improbability to his tale, casting the downtrodden, Middle Eastern man as an ethnically ambiguous, Morgan Freeman sidekick of cliché, existing solely to prod the (white) hero towards his moment of epiphany. There's method to this approach. But its calculating and tempers the emotional import of the story.
Despite, or perhaps because of, its month-by-month chronology and three-pronged system of advice from Cassidy's new physical and spiritual advisor, the structure of the narrative is rather unwieldy, as the comic switches between his childhood in Birmingham and his present-day life in gentrifying Hackney. He takes significant risks, with the delayed pay-off to a celebrity paedophile gag just about justifying its drawn-out insertion.
Pretentious as it pretends to be straightforward, Observational is nevertheless applaudable in its ambition, with near-subliminal soul in its portrait of middle-aged male loneliness, an element that could be leaned on much harder.
Despite his grumbles about being a 40-something father-of-three, Cassidy's puckish likeability keeps you engaged. And ultimately, Observational's elaborate plotting wins you round, regardless of the clockwork-like contrivances, even as its cheeky daring and sly reveal robs the ending of some of the heartfelt punch its kernel of truth deserves.
The world may have been turned upside-down. But reassuringly, this show, which Cassidy started developing at last year's festival, is a typically imperfect, bold hour from a comic seeking a shot at redemption and in need of a photo opportunity.
Review date: 25 Aug 2020
Reviewed by: Jay Richardson
Reviewed at: Laughing Horse @ The Free Sisters