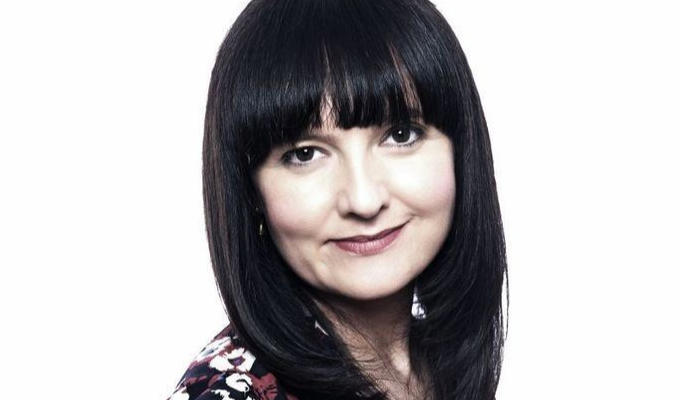 Where To, Mate?
Much fuss was made earlier this month when it was announced that the BBC was remaking Alan Bennett's Talking Heads monologues with a new cast.
Well, with a lot less fanfare, this low-key Radio 4 quarter-hour comedy occupies similar comedy, territory with wry and revealing character-led conversations, all taking place on cab journeys around Manchester.
Lisa Moore is the most obvious comedy creation, as a wishy-washy aura-seeing New Age healer and self-described 'empath' being grilled by her sceptical driver Ben (Peter Slater), winding her up by wondering if the Muppets have an aura. 'I'm channelling my energy and pushing in into you,' she insists, raising serious questions of consent.
The atmosphere is a lot warmer in a second car, where Brummie driver Bernie (comedian Jo Enright, pictured) strikes up a friendship with her fare, Milton (Christopher Hall), as they discuss her problems with her disgruntled budgie and controlling ex. Bernie also had that Kevin McLeod in the back of her cab once – not that she would say anything so clichéd – and speculates what the taciturn nature of the Grand Design's frontman means…
This is more subtle than the confrontational edge in the other car, but more quietly engaging and by the end, it's slightly bitter-sweet to hear Milton leave the cab, even though we've only spent a few minutes with him.
Both conversations are recorded in actual cars, and semi-improved, based around ideas from director Jason Wingard and Carl Cooper, which lends authenticity and intimacy. Meanwhile, calls from customers and radio messages from control offer a few more gaggy one-liners to vary the pace and bridge the strands.
• Where To, Mate? is on Radio 4 tonight at 11pm and runs for four episodes.
Review date: 13 May 2020
Reviewed by:
Recent Reviews
What do you think?