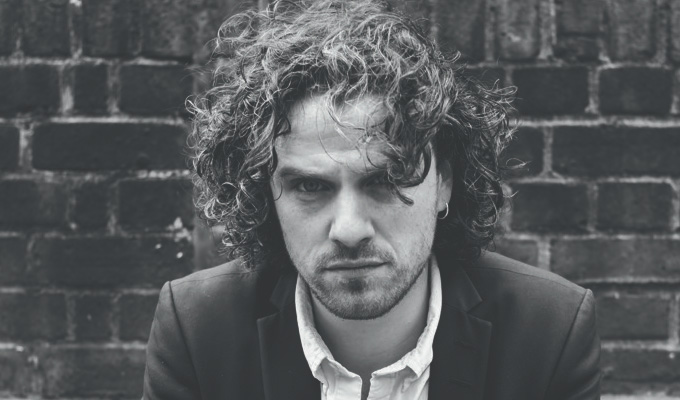 Alfie Brown: Imagination
'That is SO interesting,' Alfie Brown concludes after dissecting one or other of his astute observations. For he is a comic endlessly fascinated with the vagaries of life, and always keen to test his various hypotheses on the audience, challenging them with a bright-eyed eagerness.
He is the smartest man in the room, he hopes, and wants you to know it, flaunting his superior curiosity with a provocative line of questioning.
As you might expect, then, most of Imagination is tightly scripted with elegant phrases and evocative descriptions to support his probing. But Brown is also acutely attuned to the state of the room, keeping things loose with a shifting dynamic, accepting when terse or unexpected responses put him on the back foot or acknowledging when things are going well or badly, all of which feed into the feedback loop of the gig.
This has a special pertinence here, for a key theme of the show is the behaviour of crowds; not just in comedy rooms, but also Comic-Con fan conventions and football crowds (him being a proud Liverpool supporter, even as his posh accent sets him apart). All of which submerge the traits of the individual to the will of the group.
The other key theme to Imagination, a show whose title hangs only precariously to its content, is his personal state of life. 'I'm back together with the mother of my children' is an early ice-breaker: a sentence the writer in him loves for the amount of information it packs so succinctly. And she's lobbying for another child, too.
That woman is Jessie Cave, who some in the audience know and some don't, and whom he describes as 'the zenith of insecure women' in terms of her appeal to fans. Her presence looms over the show; Brown convinced, presumably from experience, that many are here because of her.
Whether that's true or not, such fangirls might get a few glimpses into the domestic life, but only as a basis for philosophical musings. Brown is the sort of comic who uses a 'children say the funniest things' observation into the basis of an existential treatise.
He enjoys skipping along the line of transgression, making cerebral arguments to defend what might seem indefensible, enjoying the uncertainties of moral grey areas and making the listener hear uncomfortable truths.
There are shades of Stewart Lee here – though I'm reluctant to raise such a go-to reference point for countless comedians. But without being a carbon copy, Brown shows a penchant for intellectual probing and superior, malleable and self-aware relationship with the audience that keeps the dynamic interesting.
Maybe if you need your comedy to have a punchline every 30 seconds, this isn't for you. But if you want thoughtful, absorbing insight into the human state, as seen through a wry comic lens, Brown delivers.
• Alfie Brown is at the Soho Theatre, London, at 9.30pm until Saturday.
Review date: 29 Jan 2020
Reviewed by: Steve Bennett
Reviewed at: Soho Theatre
Recent Reviews
What do you think?