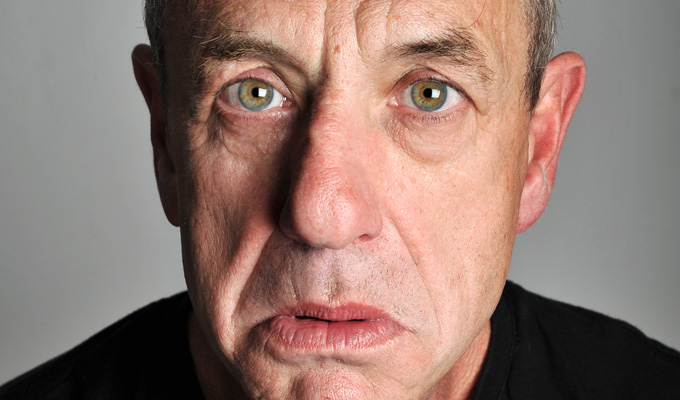 100 Things I Meant To Tell You by Arthur Smith
This may be legally actionable, given the reputation that Arthur Smith has carefully fostered for himself – but I'm not sure he's all that grumpy.
A realist, maybe, and certainly not a man prone to hyperactive displays of unbridled joy. But the image that shines off the pages of this loose anthology of thoughts, poems, reminiscences and scraps of recycled material is that of a quietly contented man.
He's philosophical about life's travails and tacitly acknowledges he's had a happy existence, wandering the land with his tried-and-tested gags and occasional Leonard Cohen covers, meeting folk and having adventures. These could take the form of escapades he's engineered, such as his legendary late-night tours of Edinburgh, or the quirky broadcasting assignments he tends to be given for various magazine shows, or the simpler pleasures of rambling through the British countryside.
He has an affinity with France, and he may have missed his calling as an wizened troubadour spending his days supping cognac and Gauloises fog of a Parisian cafe, but he is doing his finest to recreate that lifestyle in Balham, notwithstanding the health scare that's ended his boozing days.
100 Things I Meant To Tell you is a haphazard collection of scraps from this unusual life. Its fragmented nature means the book can sometimes feel inconsequential (and occasional chapters such as the speeches he dusts down out of context seem like makeweights) but, like the man himself, it's witty, warm and a more than a little thoughtful.
There's poignancy when he speaks of visiting his dementia-stricken mother in her nursing home, and brief extracts from his the diaries written by his father, whose experiences in the war and subsequently as a South London copper, have already formed the basis of Smith Jr's touchingly funny live show Syd
Although now an avuncular figure on the circuit, Arthur shares a little material from early in his career that shows a different side. An extract from a school magazine shows he always had a humorous bent, but an angry-young-man verse lashes out with venom but little wit at the evil Tories. How far he's mellowed is shown by the fact he's now slightly embarrassed by a more recent Edinburgh show mocking 'mindfulness', belatedly acknowledging what seemed to him vapid and ripe for parody ought to be respected for bringing succour to others.
Sometimes his improvisational approach to life gets him into scrapes – see chapter 11, Three Times I Nearly Died – though it more often brings unexpected human connection – chapter 100, Flamingos In The Bar. In the course of these pages, he also does yoga with goats (chapter 62), flies a plane (chapter 33), visits a nuclear bunker (chapter 47) and visits the corner of a foreign field where war poet Rupert Brooke is buried (chapter 20).
Maybe none is an epic adventure, but he's always good company in describing such travels, not to mention some of his more memorable gigs over the years, with the drollery and humility that permeates all his writing, poems included.
It means the book might even cheer up a genuine grumpy old man this Christmas.
100 Things I Meant To Tell You is published by the AA, priced £12.99. Click here to buy from Amazon for £8.41 or here to get it from Foyles at cover price.
Arthur Smith is also appearing at the Chortle Comedy Book Festival at the British Library in London on January 19. Details.
Review date: 9 Dec 2019
Reviewed by: Steve Bennett
Recent Reviews
What do you think?