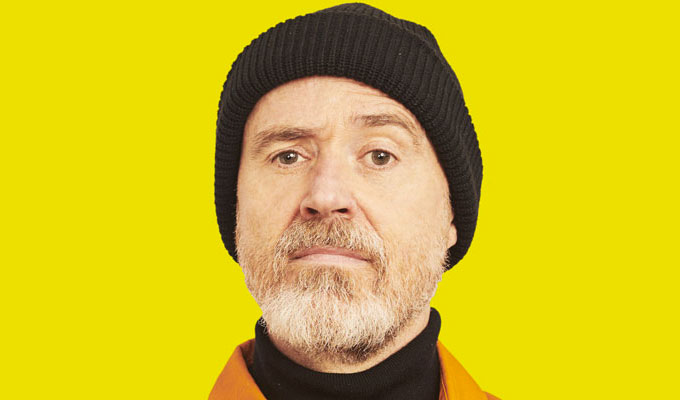 Nick Elleray: Big Nick Energy
Note: This review is from 2019
Nick Elleray tells us that an inner rage burns inside him. But we'll have to take his word on that, given that he has such a sedate, composed delivery which reveals no hint of hidden fury.
His explanation is that anger is such an ugly emotion that he knows he has to keep a lid on it. Though the other reason might be that it's suppressed by his other, even more powerful, personality trait: laziness.
The upshot is that while he views the world through cynical eyes – with his expectations set by former Australian prime minister Malcolm Fraser's mantra that 'life's not meant to be easy' – Elleray is surprisingly laid-back in his acceptance of the fact. It makes him amusingly grouchy about ageing and his various, reluctant, interactions with other people, rather than embittered.
Big Nick Energy is in part about his coming to terms with this, including an ill-fated trip to a meditation retreat, but also about the almost entirely male environment that forged him.
He doesn't appear to be a victim of a toxic masculinity as much as an immature one. As one of six sons, he'll always find farts funny, even if all other emotions must be repressed. And he can talk about the relative merits of Rolling Stones albums for hours, but not feelings.
Meanwhile, a boyhood rebellious streak that started as shoplifting has turned into belligerence, such as steadfastly refusing to use a wheeled suitcase. After all, doing so would be to defy Malcolm Fraser.
Being a stick-in-the-mud half-heartedly trying to change proves to be a well-defined comic standpoint, from which Elleray philosophises with a droll, sardonic sense of humour built on his detachment.
Arch, pithy phrases pepper the 50 minutes or so, from wry quips like suggesting his dad 'slept his way into the job' of father to his attempts to rebrand the mouth as the 'funhole'.
Elleray may never break a sweat in his performance – but there's nothing lazy about his savvy writing.
Review date: 17 Oct 2019
Reviewed by: Steve Bennett
Reviewed at: Museum Of Comedy