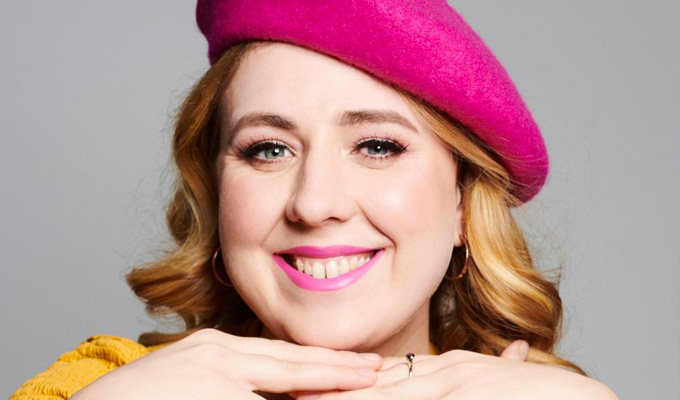 Helen Bauer: Little Miss Baby Angel Face
Bold, brash and domineering, Helen Bauer is a force of nature who commands the stage. She's the life and soul of the party, the centre of attention with a constant stream of quips about herself and other people. She brags she's an absolute legend, pretending it's tongue-in-cheek, though you have little doubt she believes it.
She may be 6ft 1in, but her personality is even bigger, and uses it to maintain absolute control. She's brutal to a group of young women who come late and start chatting, witheringly dismissing them as basic bitches, unimaginative conformists compared to her proud idiosyncrasies. This sort of us-vs-them dynamic helps cement her persona and push the audience into being firmly in her camp as she proudly hollers the message: be different.
Bauer's melodramatic delivery and attention-craving tendencies may be because she's s graduate of the Anne Bauer school of drama - a cottage industry her mother set up at home without any apparent authorisation, experience or even understanding of what child drama classes should probably entail.
Mamma Bauer's kooky influence is all over this show. But Dad gets a look-in, too, with an anecdote he believes shows him in a good light as an inventive problem-solver, though his actions are hilariously far from impressive.
The narrative and the jokes run out of steam around midway through - although Bauer herself never does - with takes of crying and kebab-hunting that don't have the distinctive edge of her more persona; tales.
However, momentum is restored when she gets to the thematic nub of the show, that maybe her intense 'aren't I fun?!' attitude is masking a reality that she doesn't want to confront. We sail close to 'tears of clown' territory here, but Bauer has no intention of getting maudlin and keeps the laughs coming, even on this more complex emotional territory.
This is an impressive calling-card of a show, rightly earning its place on the best newcomer shortlist. Though it does leave her with the dilemma of whether to maintain the exaggerated on-stage braggadocio that works so effectively in her favour, or follow a more toned-down approach that's truer to her real self.
That, though, is a question for next year. For now, just enjoy the manic ride.
Review date: 26 Aug 2019
Reviewed by: Steve Bennett
Recent Reviews
What do you think?