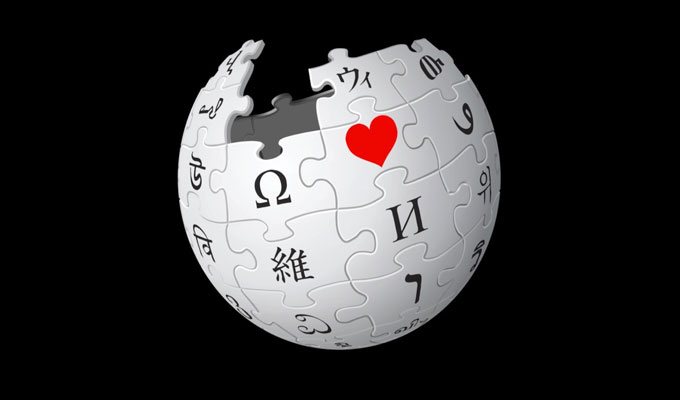 A Night Of Wikipedilove
For these two Wikipedophiles to base an entire show on the online resource seems like a quirky idea – until you realise they've limited themselves only to the entire repository of all human knowledge ever.
Noam Osband – on guitar, harmonica, vocals and bells on his ankles like a one-man band – and Bianca Jaconetty on back-up vocals and ukulele have a tight, jaunty musicality. But they don't generally drill into their topics in their superficial lyrics.
For example, one song lists a lot of the rude place names in the world, like Condom in France or Dildo in Canada. You probably know such towns exist and that they attract tourists who pose with signs or steal them. After three minutes you know little more.
Osband, an anthropologist by day, has unearthed some admittedly offbeat content, but it's typically shallow, such as merely listing the titles in the 'dinosaur erotica' page. But then maybe there is nothing more to be said. A book of 112 Gripes About The French, issued to GIs stationed there after liberation in 1944, is surprisingly uninteresting. Still gets a song, though.
The behaviour of marine animals holds a particular fascination for the pair. A song about cephalopods involves the duo, plus a poor sap from the audience, wearing silly squid hats – but again is unremarkable.
The mating habits of grey whales are more interesting - if you haven't already heard about it on the No Such Thing As A Fish podcast. Ditto the bizarre Miracle of 1511, which involved Belgian snowmen. And trying to inform us about the art of the flatulist, who entertains by farting, isn't revelatory when millions will have seen Mr Methane appal Simon Cowell on Britain's Got Talent.
Osband and Jaconetty rarely push beyond the basic facts of each offbeat topic, which works in isolation but becomes flat when there's an hour of them. And a fundamental flaw is they project projecting the relevant Wikipedia pages on to a screen, so the audience can read ahead, pre-empting punchlines.
They're a winsome pair and seem well-intentioned, even if some of the forced jollity has a schoolmasterish tone. But it's not really enough – no citation needed.
Review date: 26 Aug 2019
Reviewed by: Steve Bennett
Reviewed at: Laughing Horse @ Sofi's Southside
Recent Reviews
What do you think?