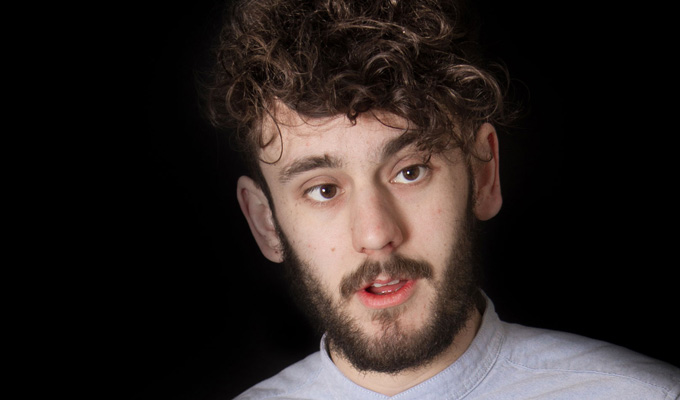 Josh Pugh: Maybe The Real Comedy Awards Are The Friends We Make Along The Way
There's a certain irony to Josh Pugh's title, which he attempts to abbreviate, with Richard Herring-style clumsiness, as MTRCAATFWMATW. For the crux of the narrative is the day he was invited into a writers' room at BBC Radio 4 Extra – and felt acutely out of place.
It's not entirely unexpected, given that social awkwardness is the default state for this mildly peculiar outsider. But he's a genial bloke - if a little dry – and comedy would be the one place you might hope would welcome an misfit.
Also a writers' room should be his second home, because he crafts some knockout lines. He's great at misdirection, with the sense that he's at an angle to others making his distinctive gags hard to predict.
He sees the world differently from everybody else - and not just in the literal sense because of a long-term vision problem. He finds office banter and millennial over-enthusiasm tiresome, and wittily mocks both here.
Even what could be relatively straightforward observational comedy, such as feeling odd carrying too many toilet rolls back from the supermarket, is spun by his capable hands to portray him as peculiar. Similarly the familiar comedy trope imagining Jesus doing his carpentry day job is given a fresh and quirky spin.
Anecdotes play on his fear of confrontation, too – another reason why he thought unable to stick up for himself when intimidated within Broadcasting House. He quips: 'I'm not one of these people who's goes "Fuck the haters!" I'm more, "Haters, thanks for your feedback - I'll take it on board."'
It's hard to see him getting too much flak for his comedy, though. His jokes are pithy, unconventional and funny – and come at quite the lick. The show flows smoothly, too, despite what could have been awkward segues between barely connected material, he ties it seamlessly to growing narrative.
Pugh seems to have been overlooked at this Fringe. Perhaps third show syndrome when the industry feel they've got a measure of a comic from previous work. But this is a classy hour of charming left-field comedy. Somebody at the BBC ought to give him a shift in a writers' room…
Review date: 25 Aug 2019
Reviewed by: Steve Bennett
Recent Reviews
What do you think?