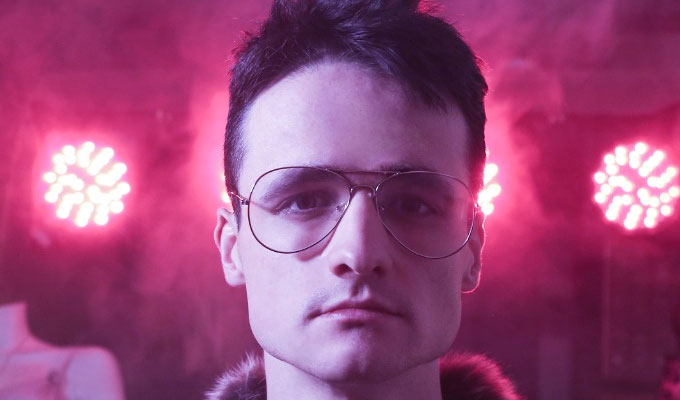 Archie Henderson: Jazz Emu
Archie Henderson's opening song sets himself up as a jack of all trades, but master of none – a common situation in the gig economy.
So Jazz Emu is a kind of a live-action showreel of all he can do, making a virtue of his broad but shallow talents. Quickfire elements show his range, using a varied palette of comedy and musical techniques, but each is over before leaving his limitations exposed.
I suspect this is false modesty, though, for he certainly has enough comic ability to keep the laughs rolling in this fragmented but funny debut.
The pace is impressive, anathema to the sort of simple song parodies that traditionally tend to drag out a simple joke. Within the first couple of minutes, we witness the hilarious way he achieves a vibrato soprano, adds a hype man to Simon & Garfunkel and gives us an Arnold Schwarzenegger impression. Yes, that last one's a bit clichéd, but it would be churlish to begrudge this silliness.
Then there are his formally introduced Musings, more whimsical and quirky one-liners that call to mind Bo Burnham, and not for the only time this hour. Henderson's not at the American's vaulted level yet – it would be mighty impressive if he were – but, aptly, he's making all the right noises.
We can rack up other overused comparisons too, Any stylistic musical mash-up will evoke Bill Bailey, but Henderson's take on the sea shanty is up there with the bearded one's best. And Light Touch, a track seeking to make anxiety sexy, which comes with a homemade video, is a bit Flight Of The Conchords. Furthermore, him reading out an online exchange is part Adam Buxton, part Dave Gorman with an operatic overture.
His persona is that he's clumsy and socially incompetent. And there's a nerdiness to some of his material (including a spoof of the Grammarly ads – the lad's got his finger on the zeitgeist).
Not everything works. For instance, a recurring joke about bird song wears especially thin and imagining the mic can pick up the inner thoughts of individual audience members is old hat.
But the cracking pace and the creativity keeps things interesting. In the unlikely event that Henderson's talents really are adequate, by combining them all he's created something highly entertaining. Jazz Emu certainly marks him as worthy of attention as a breakthrough talent.
Review date: 23 Aug 2019
Reviewed by: Steve Bennett
Reviewed at: Gilded Balloon at Old Tolbooth Market
Recent Reviews
What do you think?