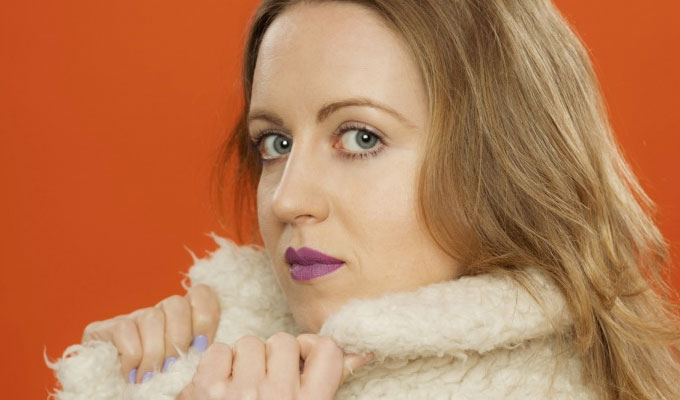 Annie McGrath: Shepherd
Creepy men are comedy's renewable energy source, with a seemingly inexhaustible supply of grubby behaviour for female stand-ups to expose and ridicule.
At the heart of this confident and assured show, Annie McGrath presents her perverts' gallery, all in support of her crucial message: it's men who must learn to behave, not women who should have to learn how to deal with their misconduct.
Retrospectively, McGrath is responding to her assaults with her deadliest weapon; her withering, often sarcastic wit in what's a thoroughly consummate stand-up hour, perfectly juggling the serious points with the frivolous asides.
From the get-go McGrath shows she's in relaxed control of what could have been a rowdy room, assertively delivering stories efficiently packed with gags.
Her narrative is framed by a school reunion - always a useful plot device. And since this is comedy, McGrath was not at her best when she went back to her private Oxford all-girls' school. Newly dumped, she felt a personal and professional failure against many of her old classmates, many of whom are called Emily and many more of whom were in Isis.
Isis was the name of one of the houses, she explains a routine that pretty much writes itself. Gags like this are a little obvious, but she packs them in alongside others that are quirkier, dirtier or smarter in an efficient display of writing.
She has what's surely the funniest portrait of a sex offender on the Fringe. But being harassed – whether by the flasher, her privacy-invading personal trainer, late-night booty callers or worse – is not the only thrust of the hour, just as the incidents do not dominate her life. We also hear if successes such as attending a Bafta party and her tweet that went viral.
And a hit tweet means plenty of replies. While many comics might focus on the trolls – especially in a show with the sort of themes in Shepherd – McGrath cannily focusses on the weird ones instead. It adds more light to the shade, as they are indeed hilarious in their oddness.
Compared to such people, she can claim to be ordinary, and indeed the hour projects the image of a 29-year-old Everywoman trying to get her life in order, while hoping the worst of men would sort themselves out a bit, too. As such, Shepherd is as (unfortunately) relatable as it is funny.
Review date: 21 Aug 2019
Reviewed by: Steve Bennett
Reviewed at: Sneaky Pete's
Recent Reviews
What do you think?