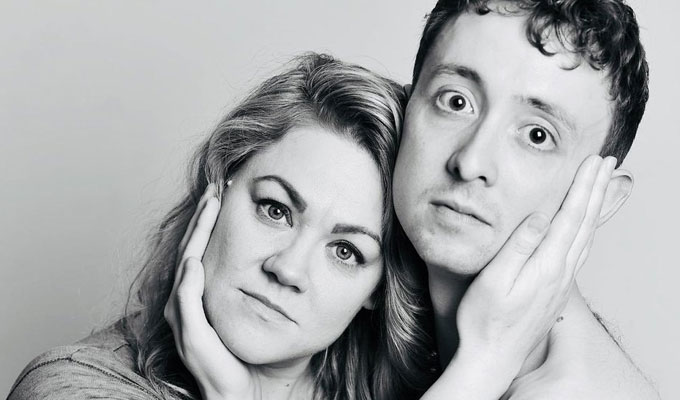 Mother
There's something of the drama-school about Laura Curnick and Jack Mosedale's double act, with big performances making showy use of their obvious on-stage talents. That suspicion is later confirmed when they reveal that they met at an improv class.
Such details would normally be a red flag, but Mother capitalise on her exaggerated presence and his muted camp for an entertaining volley of sketches that are often wittily written, not just excuses for showing off.
The pair are best when portraying characters who are faking it: from the faux cheeriness of a daytime TV show, to the male poet whose nervously delivered feminist verses cannot conceal his rampant misogyny, to the emotionally repressed HR managers putting laminated passive-aggressive signs everywhere rather than tackle an issue head-on.
Curnick and Mosedale must have done their share of dull admin jobs to nail both this and the smug sense of authority some people get the moment they don a lanyard. This latter observation is realised in a jaunty tune, playing to their strengths in musical comedy.
Their emphatic showstopper, a dance tune based on the market-stall cries of Cockney costermongers, is a genuine banger
Elsewhere, a conveyer-belt of awful people allows a salvo of quick character sketches, from the oversharer to the man who makes too much noise when thinking. We've all seen 'em…
Their theatrical bent is shown as in a modern remake of Chekhov's Three Sisters (now titled 'The More Than 2 Girls That Are Related') which is more than a little forced. The same criticism could apply to their calling points on a train journey, incorporating many surreal place names. It's not a wholly original idea, and the examples they give doesn't elevate the skit into anything special.
Mocking the 'funny-sad' cliché of modern comedy has itself become a cliché, but they use it to good effect here to reinforce the difference in their stage personas – and actually putting a smidgeon of sincerity into the show for real, if only momentarily. But it underlines the genuine chemistry this pair have, manifesting in an act that has a warmth as well as commanding performances.
Review date: 19 Aug 2019
Reviewed by: Steve Bennett
Reviewed at: Gilded Balloon Teviot
Recent Reviews
What do you think?