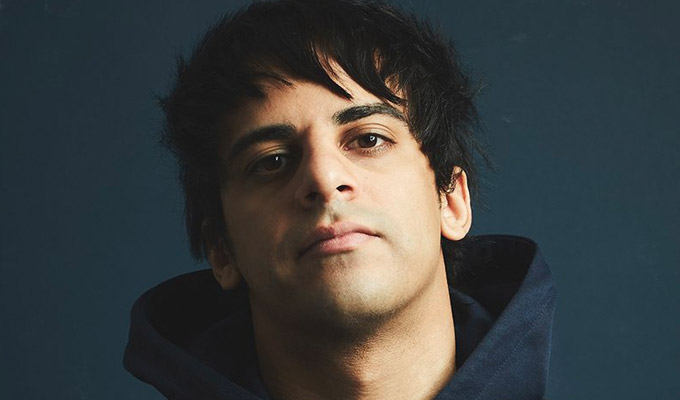 Kai Samra: Underclass
Kai Samra says he's not a political stand-up. But as a voice still rarely heard in comedy, as a young Asian man from a very tough background, he cannot help but be one.
This assured debut serves as a comprehensive introduction to who he is, describing the tricky journey he took to get to be standing on stage. It also introduces him a lively, engaging presence, a skilled storyteller and an astute, intelligent commentator. He delivers semi-conspiratorially, lobbing out punchlines with a sidewise glance over the shoulder, as if revealing secrets.
He starts as accessibly as he can, with something of a pat routine describing how rough his corner of South London is and mocking the knife amnesty bins as an ineffectual tool to combat its problems. Birmingham and the Black Country, where he grew up, come in for similar stick.
Then family life gets uprooted; his mother flees her arranged marriage with Kai and his older brother – and hero – Ari. The end up in a shabby flat, but Ari vows to work hard enough to claw the family out of poverty and wins a scholarship to a private school, but never fits in when he gets there.
There are more twists and turns to the story, including Kai's stilted reunion with his father that could be another show altogether. But the upshot is that he ended up rudderless and the bottom of society's pile. There are smart takes on what that means, with especially barbed jibes at the middle-classes who rough it, temporarily, as a choice for their gap year.
Comedy turned out to be his way out. But only up to a point.
The industry would like to consider itself a progressive meritocracy – although the fact diversity and representation has only recently come on to gatekeepers' radars suggests we are still lagging behind the ideal. That only a very few comedians are ever going to make it big muddies the waters, too – by far the vast majority don't get the breaks, whatever their identity.
But Samra says that as he started to get noticed, he was very much made to feel like he didn't belong, both because of his class and his race. The echos with his brother at that posh school are deafening.
His story ends with an interview the comedian did with the racist thug posing as a political force, Tommy Robinson, in which he hopes to find answers. He sort-of gets some, at least enough to link the former English Defence League leader to the broader themes of disenfranchisement that underpin the show, giving this section more capital than your average 'encounter with an extremist' interview.
Samra is a great communicator, even if not the finished product in terms of eliciting every possible laugh from his story. He's a charismatic man with a great story and the chops to tell it in an impressively well-put-together show. If the comedy industry cannot accommodate someone like him, then shame on us.
Review date: 17 Aug 2019
Reviewed by: Steve Bennett
Reviewed at: Pleasance Courtyard
Recent Reviews
What do you think?