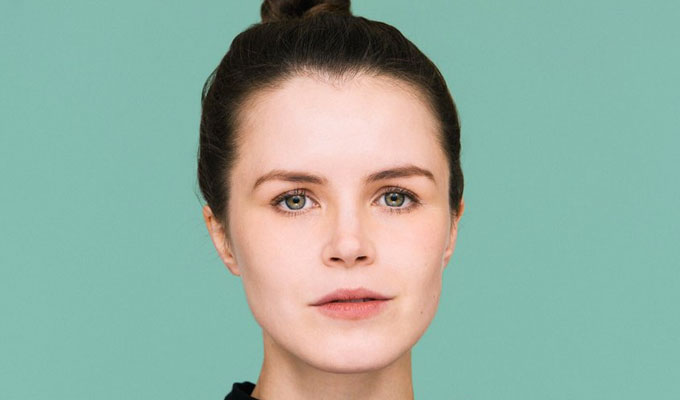 Cam Spence: The Sunshine Clinic
She's an award-winning comic and was one of the stars of Channel 4 prank show Riot Girls, but character comedian Cam Spencer has served up a disappointingly lukewarm Edinburgh debut.
Her primary alter-ego is Janet Waitrose, who runs a Priory-style rehab clinic just off the M4. She's passive-aggressively snide, and a bit of snob, but the traits don't have bite. The League Of Gentlemen's Pauline Campbell-Jones was much more vicious to those she was supposed to be helping.
We're told the clinic offers the likes of 'Groupon therapy. That's where we all go on Groupon to try to get the best deal.' That line, apparently, passes as a joke. Art therapy does, at least, allow for some audience participation.
Because Spence wants to show off some of the accents she can do, this hour is a group therapy session. So along pops a war reporter with a sex addiction that Waitrose doesn't believe and a self-congratulatory, self-identifying 'inspirational feminist'. Both are irritating and shallow, falling awkwardly into the vacuum between being too realistic to be exaggerated grotesques; and too obviously fake to be satires of real people.
The show takes a weird turn at the end when Sue, a failed entrepreneur, turns up and makes a pitch as if to Dragon's Den, throwing the clinic premise pretty much out of the window. She may be shoehorned in, but at least this character works because she's such an oddball, with amusingly indeterminate accent, mad ideas and misplaced faith in herself.
There are one or two sharp jokes over the hour, but really not much more than that. And some agonisingly awful ones, too, such as a throwaway saying – not even suggesting – that Vladimir Putin had previously been in to tackle his cunnilingus addiction. Surely Spence can do better than thinking something's funny because it contains the word 'cunnilingus'.
She's a useful actor, but there's too little here to show a talent for comedy. And if I'm to clutch for positives, The Sunshine Clinic is well-produced, with some clever camerawork to have her various characters interact on screen. But it's for nought if the audience have no interest in seeing them do so.
Review date: 16 Aug 2019
Reviewed by: Steve Bennett
Reviewed at: Pleasance Courtyard
Recent Reviews
What do you think?